Abu Dhabi hotel guest numbers rise 15.2% in February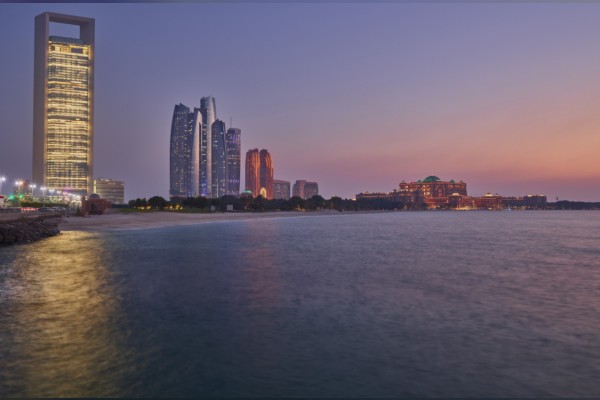 Figures released by the Department of Culture and Tourism – Abu Dhabi for its hospitality sector reveal that the number of hotel guests staying in the emirate during February rose 15.2 percent, compared to the same month the previous year, with a surge in Chinese guests spearheading impressive increases for all key source markets.
Maintaining a successful start to the year, February's results are an early endorsement of the department's plan to surpass 2017's record-breaking numbers of guest arrivals when close to five million people stayed in the emirate.
In total, 405,849 visitors were guests of Abu Dhabi's 162 hotels and hotel apartments during February, an increase of more than 53,000 over February 2017.
All three regions recorded a year-on-year increase in hotel guests with Abu Dhabi up 16.3 percent, Al Ain Region up 2.4 percent and Al Dhafra Region up 20.4 percent.
Multiple countries provided double-digit comparable growth during the month, with China by far the most prominent, with a marked 83.6 percent increase. The UK followed with a 31 percent increase, India posted a 29.1 percent lift, Germany 23.1 percent, and the United States a 16.2 percent growth.
Visitors from France were also prominent, at an increase of 27.2 percent, likely boosted by sustained interest in Louvre Abu Dhabi.
The surge in Chinese guests, which numbered more than 48,900 in February, is in part a highly encouraging consequence of the considerable investment from DCT Abu Dhabi in Baidu the Chinese equivalent of Google which began in December 2017.
The net result of this campaign was a 50-fold increase in traffic to the Chinese language version of the Visit Abu Dhabi website over the last three months, with visitabudhabi.cn receiving more than 2.5 million visits.
Saif Saeed Ghobash, Director-General of DCT Abu Dhabi, said "We are continuing to consolidate and build on the success of 2017, with our digital campaign and targeted investment in China especially prominent.
The number of guests arriving from China, whether to enjoy our Chinese New Year celebrations or our extensive retail offerings or as a result of our investment in online campaigns have contributed towards a significant boost in overall numbers for the emirate, with our other markets providing solid support.
"A total increase for this month of more than 15 percent sees us at ten percentage points ahead for this early part of 2018. Our focus markets in India, UK, Germany, France and the US are all performing particularly well, each recording more than a 16 percent growth in February.
"We will, of course, continue to invest in promoting the emirate abroad across all our key markets, with the expanding portfolio of attractions and events across the emirate at the forefront of that drive.
As ever, we have in mind a target of 8.5 million visitors by 2021 and we are pleased with the progress up to this point. However, there is still work to be done, especially when we look at our Average-Length-of-Stay and Occupancy metrics."
Follow Emirates 24|7 on Google News.