Abu Dhabi Ports' IBTIKAR receives Platinum ideasUK Accreditation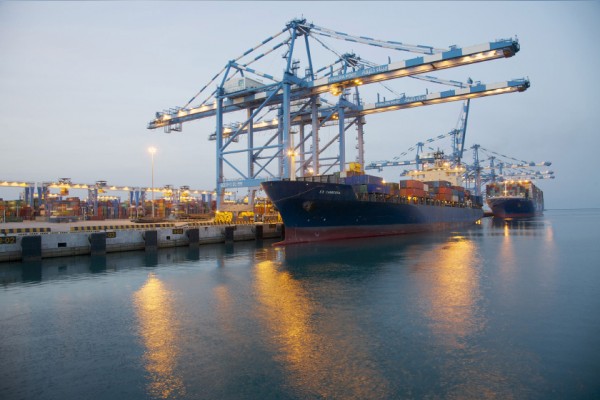 Abu Dhabi Ports' IBTIKAR programme, Arabic for "innovation", has been awarded the Platinum level accreditation by ideasUK, one of the most prominent associations for the promotion of employee involvement programmes in the UK and beyond. The announcement took place at ideasUK's annual conference which was held in London recently.
Since inception in December 2013, the IBTIKAR scheme has continued to encourage active participation of employees. It acts as a platform that channels their innovative spirit to generate ideas that drive business growth and development. The accreditation of IBTIKAR by ideasUK marks a new milestone for Abu Dhabi Ports as the first ports company to receive this acclaim worldwide.
Captain Mohamed Juma Al Shamisi, CEO of Abu Dhabi Ports, said, "This achievement demonstrates the commitment of all our employees to innovation and to implementing new ideas that elevate our performance. Outstanding achievements start with ideas, but great ideas can only be generated through collaboration between members of a team that embraces the spirit of participation. At Abu Dhabi Ports, we believe in teamwork and in listening to our employees, customers, partners and other stakeholders, in order to add value to the company and enrich our customers' experience."
Al Shamisi thanked and congratulated all employees and other stakeholders who participated in IBTIKAR over the past three years, encouraged them to do more in years to come."
The ideasUK Accreditation Programme is a way for organisations to test their innovation programme and to give prominence to their achievements both internally and externally. The accreditation process subjects each innovation programme to an external assessment and an end-to-end review by ideasUK. Following the assessment, the strengths are highlighted and guidance is given on where the focus should for future improvements. The accreditation is granted based on the level of excellence and in fulfilling ideasUK criteria.
Follow Emirates 24|7 on Google News.