Abu Dhabi's Finance House profit drops 14% to Dh73.3m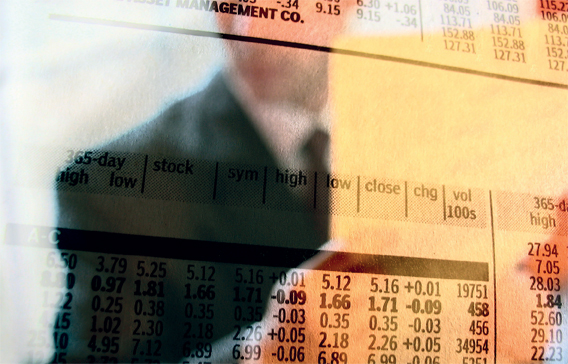 Abu Dhabi-listed Finance House (FH) net profit fell 14 per cent to Dh73.3 million for the year ended 31 December 2014, compared to Dh83.7 million achieved in the previous year.

Total assets as of 31 December 2014 swelled to Dh4.88 billion compared to Dh4.10bn as on December 31, 2013, registering an increase of 18.9 per cent during the year.

Mohammed Abdulla Alqubaisi, Chairman of Finance House, said: "We have experienced a complete boom-bust cycle and it is gratifying to note that our resilient business model has delivered profitable growth not only during periods of rapid economic growth but also during periods of economic turbulence."

On the back of a healthy growth in the asset book, net interest income and income from Islamic financing and investing assets grew by 13.4 per cent to reach Dh145.6m in 2014 compared to Dh128.4m in the previous year.

At the same time, net fee and commission income soared by 36 per cent to Dh59.1m in 2014, compared to Dh43.5m in 2013.

Aggregate investment & other operating income from a well-diversified proprietary investment portfolio consisting of listed equity, private equity, fixed income and investment properties fell to Dh93.9m in 2014 compared to Dh98.3m in the previous year.

Alqubaisi said insurance subsidiary posted a net loss of Dh20.9m due to substantially higher claims under motor & medical insurance policies underwritten in 2013-2014 and the continued intense competition amongst insurance companies, driving premiums lower.

"Appropriate corrective measures have already been initiated and the positive impact of these measures should be more clearly visible in 2015," added.

As a combined result of the above, Total Operating Income for 2014 was up by 6.6 per cent at Dh284m compared to Dh266.4m in the previous year.

During the year, customer deposits grew by a whopping 30.9 per cent to reach Dh2.85bn as of December 31, 2014, compared to Dh2.18bn as at the end of the previous year. This is an all-time high in the 10 year history of the Company and bears testimony to the continued confidence that the market places in Finance House.

Net Loans & Advances including Islamic Financing & Investing Assets grew 31.1 per cent to reach Dh2.07bn as of December 31, 2014, compared to Dh1.58 billion at the end of the previous year.

Notwithstanding this rapid pace of loan book growth during the year, the Loans to Deposits ratio as of December 31, 2014 stood at a remarkably healthy 72.6 per cent compared to 72.5 per cent in the previous year, reflecting both the group's balanced approach to asset/liability growth and the significant head room available for sustained loan book growth in 2015 and beyond.

Shareholders' equity as at 31 December 2014 improved to Dh743.6m and capital adequacy ratio stood at 20.6 per cent.
Follow Emirates 24|7 on Google News.