Activision Blizzard ends 'Guitar Hero' gig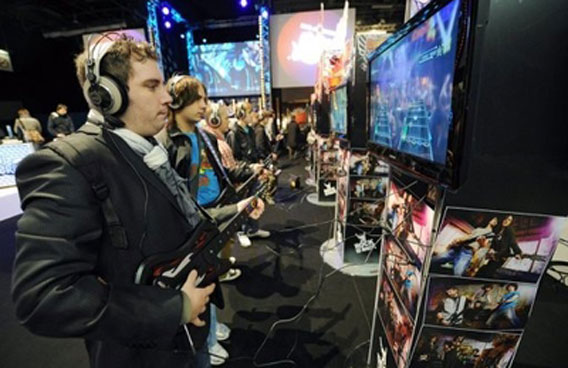 Activision Blizzard said it is bringing the curtain down on a "Guitar Hero" music videogame franchise that lets players pretend to be rock stars.
The Southern California-based company on Wednesday also revealed plans for a seven percent reduction in staff, with members of the "Guitar Hero" team being among about 500 workers that will be dismissed.
"Due to continued declines in the music genre, the company will disband Activision Publishing's 'Guitar Hero' business unit and discontinue development of (the game) for 2011," Activision said while announcing its latest quarterly fiscal results.
Activision will also close the case on development of a "True Crime: Hong Kong" shooter videogame, saying the decisions were based on a desire to "focus on the greatest opportunities in interactive entertainment."
Activision said it remained devoted to upcoming titles for the blockbuster "Call of Duty" battle franchise.
The company also planned to continue investing in online games and digital distribution, which have been gaining popularity worldwide.
"Call of Duty: Black Ops" has racked up more than a billion dollars in sales worldwide since its release in November, according to Activision.
"World of Warcraft: Cataclysm" sold more than 3.3 million copies in the 24 hours after its release in December to become the fastest-selling personal computer game in history.
As of December 31, more than 12 million people worldwide subscribed to play "World of Warcraft" online, the company reported.
"Guitar Hero," on the other hand, has seen its glory fade. The game crafted by Harmonix Music Systems studio was a rage after its world debut in 2005.
Players using plastic controllers shaped like guitars were challenged to stay in tune with music.
Players scored points by hitting different colored buttons on guitar necks and strumming in time with markers streaming on screen. Activision published "Guitar Hero" titles for about five years.
Activision reported that it lost $233 million on net revenue of $1.43 billion in the final three months of 2010. It finished the year with a net profit of $418 million on annual net revenue of $4.45 billion.
Activision stock price dropped more than seven percent to $10.84 cents per share in trading that followed release of the earnings report, evidently due to a forecast that revenue this year would be less than it was in 2010.
Follow Emirates 24|7 on Google News.