ADNOC to open two service stations in Saudi Arabia this week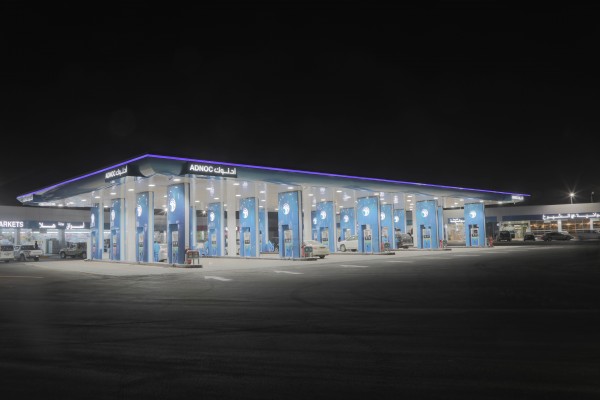 ADNOC Distribution, the UAE's leading fuel and convenience retailer, has announced the start of operations in the Kingdom of Saudi Arabia, with two service stations opening this week, one near Riyadh and the other in the Eastern Province.
This marks the first phase of a commitment the company made at the time of its Initial public offering, IPO, in December 2017 to grow its business, not only in the UAE but also internationally. The company is currently reviewing a number of potential options to grow its international operations.
The first of the two service stations are on the Riyadh-Dammam highway around 40 kilometres from the capital. The second is in the city of Hofuf within Al Ahsa Governate. The stations have undergone extensive reconstruction to bring them into line with ADNOC Distribution's operational standards and branding guidelines. In addition, customers should expect the same consistently high levels of service as those applied in the UAE.
Commenting on the openings, Saeed Al Rashdi, Acting CEO of ADNOC Distribution, said, "This is an important moment in our company's history – our first step into the international arena. We promised this to our investors a year ago and these openings mark the beginning of an exciting new chapter for our organization. These initial two stations are significant in that they will enable us to interact directly with Saudi customers and, where necessary, tailor our services for this important market as we continue to look at options for growth. We strongly believe that our brand and service ethic have a place within the Saudi Arabian fuel and convenience retailing sector, and hope that our entry into the Kingdom of Saudi Arabia will further strengthen the commercial and cultural ties that connect our two countries."
Since its IPO in December 2017, ADNOC Distribution has continued to grow strongly reporting robust financial results for the first three quarters of 2018. The business has progressed on a number of initiatives to drive its growth strategy in the areas of fuel, non-fuel and cost efficiency, while also remaining focused on expanding its national and regional footprint.
Follow Emirates 24|7 on Google News.