Agencies, you're not obligated to uphold Bank ethics?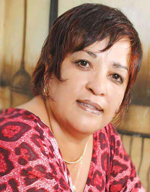 I recall being instrumental in securing approval from a major UAE bank in 2004, where upon signing the Agency Agreement, the senior manager informed the agency owner that if the agency at all oversteps the line to victimize their clients, she would personally ensure their contract termination and I respected her for that, because she was aware of the many methods of victimization applied by agency staff, with no recourse from them and most times, known to the banks collections staff and management, and I know this, because I escalated many incidents.
As an agency afforded the privilege of a bank contract, surely you should ensure that your staff operate with utmost respect and integrity, in line with supposed bank policies and principles, when you interact with their customers? Regardless of whether they are default, that point is irrelevant, you are not addressing some garbage from the street, but in most instances, someone who is facing hard times and a dire debt-crisis, which could not be self-inflicted, like losing a job and being terminated from their employment, unable to secure new employment for a no of months.
Yes, you are assigned to achieve targets, but at the cost of destroying an individual for a few hundred or thousand dirhams, you're not interested in their 'story', you only want the money, period. In some cases, customers have presented proof of their termination, even their new employment visa, where once you see the customer has a new job, you become more demanding, you forget the customer has just gone through a few months of zero salary.
Today was classic, a collections manager asked me how long the customer was in the country? I said 4 years, where the customer was terminated 4months ago and just secured new employment, so obviously the customer is 4months in default. She proceeded to say 'Good, so if he is here for 4years, that means he must at least have 8 friends he can borrow money from to pay he's overdues, as we can't wait for he's salary date", which is 4 days away from here demanded date!
Hell, it's beyond a joke, sincerely. I wonder sometimes if these people are human and then they are unconcerned about the devastation they incur in someone's life, simply because they exist with no empathy to even accept a partial payment. They even inform customers if they don't have the full overdues or EMI, then don't bother to pay! Who does that?
This past week we had an agency representative directly email the CEO, which was in my previous article, luckily we stopped the termination to present to the Human Resources Director, that the customer was not being irresponsible, that he had approached a remedial company to assist with remedial, that he's wife was terminated from her employer and that she had just given birth to a baby with a deformity, which costs a lot of money for critical surgery, exceeding their medical insurance limit. These documents were sent to all he's creditor banks and not one bank or agency took the time to review them and revert with a positive response.
Today, another agency demanded the new offer letter of another customer who just secured a job and when she informed him she didn't have the visa yet, he informed her that he would be going to the Authorities to check her visa and if he finds it, he will approach her Human Resources Manager, remembering the customer was only 3 days into her new job. So, what would be the consequences if he showed up at her place of work? Right, she would be terminated!
Regardless of an agencies performance, are we saying that we accept to secure payments based on these principles, knowing:
1. You were the reason someone lost their job today? You hound them at work, slip into the building unauthorized, until their HR or GM notices, inquires and finally they are terminated?
2. You are the reason they have no money to sustain themselves and their families when they offered partial payments?
3. You're that entitled to control a situation of whether a customer remains employed or is terminated? Since when are you the 'powers that be' to dictate who survives and who is left destitute? Yes, you can say that the customer made the debt, that it's not your problem, that emotions has nothing to do with this. But I say, where is your humanity? How do you exist without a conscience, or are you oblivious to the fact that it will come around to you too? That's the Law of Life, not anyone's law, because we sow exactly what we reap, sometimes worse and then don't please ask 'Why?' Sit with your lot and stew in your lesson!
There are professional ethical methods to apply, to achieve effective collections, this is certainly not included in the 'book of rules' and I found it horrific that bank collections managers, to whom these cases of victimization is escalated, simply choose to ignore taking action or reprimanding the agency, and I can only believe that it's easier to ignore. There is only one bank that reprimanded an agency and demanded an agency representative to leave the office of the customer in my presence. I am here to inform you that your methods are not allowed, because customers have the right to protect themselves, we are in the UAE, not in any other country, where all people are afforded the opportunity of respect, or don't you know this? Or do you assume that you can wield your power because you are aware that the customer has legal cases, so they are not able to lodge legal complaints against you for harassment and victimization? One day, you may not be that fortunate, it happens, and everyone gets a chance.
I have personally instigated the termination of a few of these representatives, where I witnessed these horrific incidents, because they created that situation, they acted as though they were above the law. Let me inform you, that you are not, you are just an employee tasked by the bank to collect money. So, respect yourself first, then respect the bank customers as they are not your customers, therefore acting entitled, demanding, bossy, abusive, obnoxious and plain rude, is abhorrent and unacceptable.
In life we should undertake our assigned tasks with absolute self-respect and dignity to achieve anything, because no one individual with this kind of habit and personality, ever achieved success and if they did or they are still enjoying the moment, then be assured, it is short-lived.
Daily we are reminded of how much we should try to contribute to others happiness and allow people to thrive by working as a team, supporting each other and being happy, so tell me, how is this possible when you're acting like you don't even have self-respect and that you're shameless?
Note 1: Theda Muller is a UAE-based author of two books: Embrace Financial Freedom Volume One: 10 Proven Ways To Release Debt And Emotional Fears In Today's Economy, and Volume Two: Releasing Fear And Bouncing Back From A Debt Crisis. She is also the CEO & Co-Founder of the remedial company EFFRS LLC, Dubai. She also conducts webinars and workshops on debt recovery.]
[Note 2: The views expressed are the author's own and do not reflect in any way, the views of Emirates 24|7. Readers are advised to carry out their own due diligence before taking any decision.]
Follow Emirates 24|7 on Google News.