Air Arabia buys 49% stake in Jordanian airline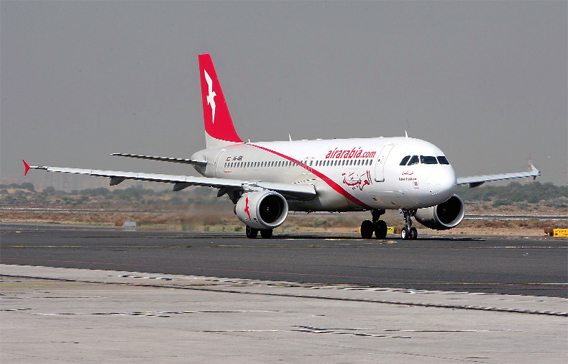 Sharjah-based low-cost carrier Air Arabia will open a new international hub at Amman's Queen Alia International Airport in Jordan, its fifth fixed-based operation globally, following the acquisition of a 49 per cent stake in Petra Airlines.

The deal will see the existing principle shareholder of Perta Airlines RUM Group maintain a 51 per cent stake. The new partnership will also lead to the creation of 'Air Arabia Jordan'.

Following the acquisition and the establishment of the new 'Air Arabia Jordan', operation is expected to commence in the first quarter of 2015.

The newly established carrier, managed by Air Arabia, will follow the carrier's business model serving as Air Arabia's fifth hub in the Arab world. Air Arabia Jordan will provide direct service to a range of destinations across the Europe, Middle East and North Africa region from Queen Alia International Airport.

"Partnering with an established airline like Petra Airlines provides this agreement with an advantageous position in terms of operational and commercial support, which will enable Air Arabia Jordan to reach its full potential in a shorter time span," said Sheikh Abdullah Bin Mohammad Al Thani, Chairman of Air Arabia."

RiadKhashman, Chairman of RUM Group and Petra Airlines, said: "Our partnership with Air Arabia represents an important next phase in the progression of Petra Airlines and will be the catalyst for a new era of growth for the low cost aviation sector in Jordan and the wider Levant region. Alongside offering greatly increased flexibility for passengers, Air Arabia Jordan will also be an important contributor to the local economy through the creation of skilled jobs and by increasing the number of leisure and business travellers visiting Jordan. We look forward to launching Air Arabia Jordan operations in the coming months."

Two Airbus A320 aircraft will initially be based at Amman Queen Alia International Airport and the fleet will grow as the business demands. Launch routes will be announced in the coming weeks.
Follow Emirates 24|7 on Google News.