Air Vistara to connect Delhi, Bombay, Ahmedabad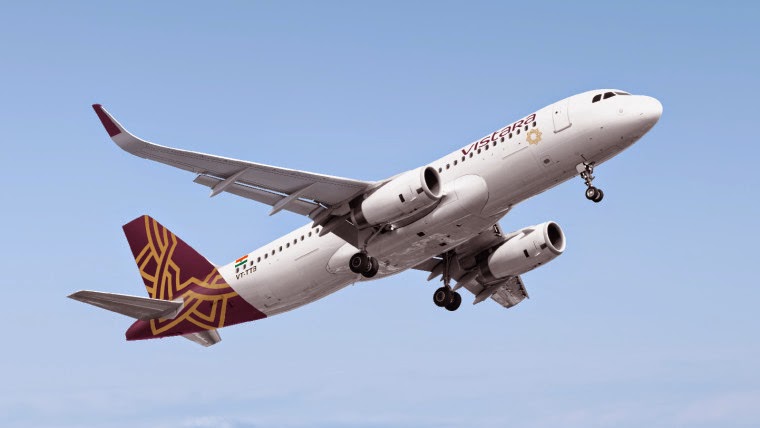 Singapore Airlines Ltd's joint venture with the Tata conglomerate, Vistara, takes flight today to serve India's beleaguering domestic aviation sector.

In a country that has seen domestic carriers such as Kingfisher shut shop, while SpiceJet and state carrier Air India, remain trenched in debt, Vistara aims to fly high, serving three gateway cities at launch.

Based in New Delhi, Vistara will begin operations with a fleet of new Airbus A320-200s with 148 seats, serving the capital, along with Mumbai and Ahmedabad, it said.

The full service carrier will take off with Delhi-Mumbai, Delhi-Ahmedabad and Ahmedabad-Mumbai as its initial routes.

In a media statement, Phee Teik Yeoh, Chief Executive Officer, Vistara, said earlier: "My entire team and I are ready and committed to putting the joy back into flying, by being intuitively thoughtful and responsive to our customers' needs at every stage of their travel experience."

Vistara will offer three cabin classes – Business (16 seats), Premium Economy (36 seats), and Economy (96 seats).
Follow Emirates 24|7 on Google News.