Another UAE mall goes for expansion, completion in 2018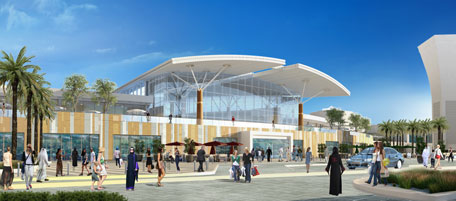 Aldar Properties, Abu Dhabi-listed property development, investment and management company, has awarded a Dh318 million contract for Al Jimi Mall's refurbishment and expansion works to Pivot Construction Company.
This investment is the latest component of the company's recently announced Dh3 billion investment strategy. Al Jimi Mall remains a key retail asset in Al Ain. It is currently fully occupied with footfall of 8 million visitors a year and this investment will bring new retailers to Al Ain as well as enhancing the overall shopping experience.
This investment will add an additional leased space of 33,000 square metre gross leasing area (GLA) bringing the total leased area to 76,000 square metre of retail space; more than 50 per cent of this new space is already committed to new tenants excited to operate at the mall.
The project will include an expansion to the west side of the Mall; the 'West Wing' adding 51 new units over three levels. This will provide additional retail space as well as new dining and entertainment outlets to increase number of visitors at Al Jimi Mall and reinforce its position as a modern shopping destination in Al Ain.
An expansion to the north side of the Mall; the 'Retail Park' will consist of three huge Retail Boxes with sizes range from 1,500 meters to 6,500 square metre designed in a flexible way to accommodate different retailers' area requirements, family dining and coffee shops, an event plaza and a front-door on grade parking for more than a thousand additional cars.
The project will also include a refurbishment for the existing Mall, including entrances, public spaces, canopies, flooring, toilets, food court and sightlines.
Talal Al Dhiyebi, Chief Development Officer at Aldar Properties, said: "With the renewal programme, we aim to catch up to with the very strong consumer demand Al Jimi Mall is enjoying. This initiative demonstrates our commitment to offering visitors a memorable shopping and entertainment experience, one that perfectly resonates the 15 years heritage of the mall and sets a new benchmark in both design and retail mix."
The expansion work will be completed by end of the first quarter of 2018.
Follow Emirates 24|7 on Google News.