Apple iPhone challenger: Xiaomi now in UAE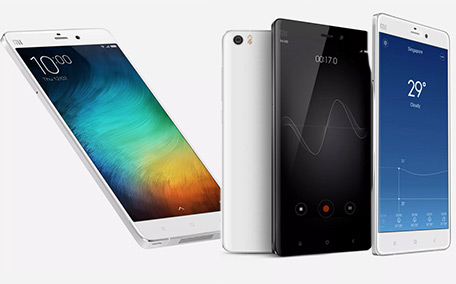 Chinese smartphone maker Xiaomi, which successfully took on Apple on its home turf is now in the UAE.

Four new Xiaomi devices (Android) were unveiled in Dubai this week as part of the Middle East launch.

In the UAE, the company has chosen TASK FZCO a Dubai-based firm as its distribution partner.

"In the UAE we have exclusively partnered with Etisalat to be our official partner," says Givemore Gurira, Chief Operating Officer, TASK FZCO.


Among the devices that were launched were the Redmi 2 Pro - the dual SIM 4.7-inch device that comes with a 2GB of RAM and 8MP camera for Dh449; Redmi Note 2 - the 5.5-inch device with a 2GHz octa-core MediaTek Helio X10 processor, 2GB of RAM and 18MP camera for Dh719.

Its Mi4i is a 5-inch device with a display resolution of 1080 x 1920 pixels and powered by 1.7GHz octa-core Qualcomm Snapdragon 615 processor and comes with 2GB of RAM, 13 MP camera and 3050mAh battery. The device is priced at Dh899.

The most high-end device that Xiaomi has launched in the UAE is the Mi Note priced at Dh1,699.

The phone comes with a 5.7-inch display with and powered by 2.5GHz quad-core Qualcomm Snapdragon 801 processor, 3GB of RAM, 13MP camera and 3000 mAh battery.

Xiaomi devices that look more like an iPhone in terms of design and Samsung in terms of hardware have challenged both the companies on its hometurf in China.

The company that was valuated at $46 billion had even challenged that it would sell 100 million device in 2015 but eventually fell short by well over 30 million devices.

The company has also entered the wearable segment with its Mi Band and Mi Band Pulse and with a price range that starts at less than $30.

The company says it would challenge the established players by providing devices with premium features with affordable pricing and has hoped to become profitable through a service-based ecosystem.

"The Middle East is a dynamic market. We have our task cut out here. Although the market is known to opt for more premium models, people have always looked for creating value for money. We have a massive opportunity to target new customers as well as look for those who want a second device," says Gurira.

The company hopes to enter into the top five league in the region and the UAE within a short span.

According to Gurira the company also hopes to get into the IOT segment soon. "While smartphones is our main portfolio, we soon plan to enter into the IOT segment. It provides us a huge opportunity in the region," he says.
Follow Emirates 24|7 on Google News.