Apple sends warning to banks with Australian mobile payments decision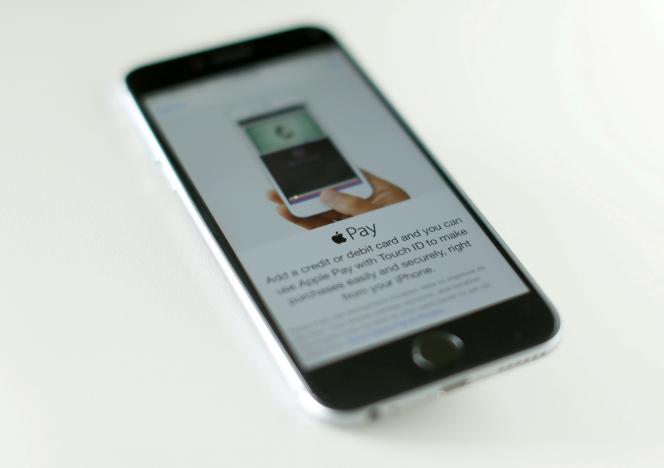 Apple on Friday won a victory in its global fight to prevent banks from introducing their own mobile payment services on Apple devices, as an Australian regulator barred lenders from bargaining collectively for access.
The decision by Australia's competition watchdog, the first of its kind, will stop the banks from introducing their own mobile applications on iPhones and Apple Watches that could be used for contactless payments instead of the Apple Wallet.
The banks had hoped to circumvent transaction fees and get customers to engage more frequently with their own apps, potentially unlocking more of Australia's contactless payment market valued at an estimated $84 billion a year.
"It will have global implications," Australian Competition and Consumer Commission Chairman (ACCC) Rod Sims told Reuters after the ruling came down.
"If others need to think it through ... we've at least got something out there which they can kick off from."
A win by four of the largest Australian banks involved in the case, which command two-thirds of the nation's credit card market, would have given them more negotiating power and could have sparked similar appeals to regulators for access to Apple's systems in other jurisdictions around the world.
Apple does not allow any of its 3,500 bank partners in 15 global markets access to the near-field communication (NFC) technology behind its payment system.
The Australian regulator was concerned that giving the banks bargaining power could reduce competition by forcing Apple to act more like Alphabet Inc, whose Google arm owns the more open Android operating system that allows contactless payments from individual apps.
"(Apple and Android) are very different offerings and they have different implications for ease of use, security and customer experience," Sims said.
"It is a tricky issue for a competition regulator to force one competitor to adopt a strategy of the other competitor."
An Apple spokeswoman said it was a great decision for Australians who wanted the "easiest, most secure and private payment experience possible with Apple Pay".
The banks involved - Commonwealth Bank of Australia (CBA) , Westpac Banking Corp, National Australia Bank Ltd (NAB) and Bendigo & Adelaide Bank Ltd - have yet to allow use of their cards with Apple Pay, which was introduced to the country last year.
Australia and New Zealand Banking Group Ltd began offering Apple Pay to customers last year after reaching a deal with the U.S. company, while Macquarie Group Ltd and ING Groep NV's ING Direct introduced Apple Pay in February.
ONE AT A TIME
Payments consultant MWE Consulting last year estimated the Australian "tap and go" market at A$110 billion ($84.32 billion) a year and growing, although to date more transactions are with contactless cards than mobile phones.
Lance Blockley, a payments expert representing the four banks involved in the Australian ruling, said they would now review their strategies regarding Apple Pay individually.
"I suspect Apple will want to talk about Apple Pay rather than NFC access," he said, referring to any future negotiations.
A Westpac spokeswoman said the bank remained open to introducing Apple Pay, while CBA and NAB declined to comment and Bendigo and Adelaide Bank could not be reached immediately for comment.
Steve Worthington, a business professor at Melbourne's Swinburne University of Technology, said the four banks that battled Apple might now pay a financial price for doing so in the form of higher fees for using Apple Pay.
"If you were in Apple's shoes what would you do?," he said. "Would you give them the same deal (as the early adopters) or would you punish them by trying to make it more favourable to Apple?"
Follow Emirates 24|7 on Google News.