Aqaba and Thessaloniki join flydubai's growing network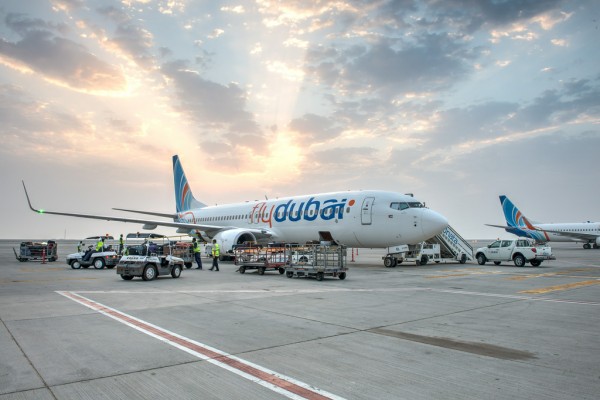 Dubai-based flydubai has announced the start of flights to Thessaloniki in Greece and Aqaba in Jordan from June 2018.
The latest additions to the growing flydubai network give passengers from the UAE and the region the option to travel to more than 100 destinations through Dubai's aviation hub.
Flydubai is the first UAE carrier to operate flights to Aqaba and Thessaloniki. Flights to Thessaloniki will operate three times a week starting from 15th June, while flights to Aqaba will operate four times a week from 16th June.
Commenting on the launch, Ghaith Al Ghaith Chief Executive Officer of flydubai, said, "With the addition of Aqaba and Thessaloniki to our network, we increase the number of underserved markets served by flydubai with direct flights from the UAE to 71 destinations. The fact that around 70 percent of our network was previously underserved means that we remained committed to the vision set for us to create free flows of trade and tourism and the strengthen direct air links with the UAE."
The airline earlier announced the launch of several new routes for 2018 including Tivat, Krakow, Dubrovnik, Catania, Kutaisi, Qabala and Batumi from March onwards. This brings the number of destinations served by the carrier in Eastern and Southern Europe to 27, Caucasus and Central Asia to 11 and GCC and Middle East to 30.
"We are looking forward to the start of flydubai's flights to Aqaba and Thessaloniki. Both cities are major economic, industrial, commercial centres and very popular leisure destinations especially in the summer. Making these destinations more accessible to travellers looking for new destinations to explore, will undoubtedly stimulate the traffic flows and tourism between the UAE, Greece and Jordan", said Jeyhun Efendi, Senior Vice President Commercial - UAE, Middle East, Europe and CIS.
"flydubai's passengers and passengers connecting from other airlines including Emirates, will be able to enjoy our reliable and affordable services to these new routes whether choosing to fly Business or Economy," he added.
Thessaloniki is the second-largest city in Greece with over one million inhabitants and a major transportation hub for the country and southeastern Europe, notably through the Port of Thessaloniki.
Aqaba Airport - also known as King Hussein International Airport - serves the city of Aqaba in Jordan. Aqaba is located on the Gulf of Aqaba and is the country's major seaport, as well as being an important industrial centre and a growing tourist destination.
Follow Emirates 24|7 on Google News.