Awqaf and Minors Affairs Foundation offers jobs to UAE nationals at Family Village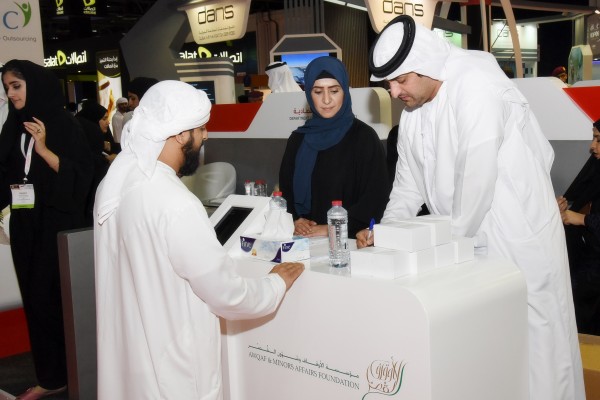 The Awqaf and Minors Affairs Foundation, AMAF, in Dubai has created nine new jobs for UAE nationals at its Family Village, the region's first community orphanage of its kind.
The foundation is also reviewing more than 300 applications from nationals keen to work in various disciplines and departments at the Family Village that cares for young orphans and minors. The resumes are currently being screened and sorted according to the needs of each department in the institution. Suitable training plans are also being drawn up for current and potential employees of the Family Village.
The announcements were made as part of AMAF's participation in the three-day Careers UAE 2017 at the Dubai World Trade Centre.
The foundation's sustained participation at the annual career exposition articulates its commitment to promoting Emiratisation by attracting the best national talent of both genders, providing suitable job opportunities that ensure applicants distinguished career prospects, and support their active participation in the national development process across all fields.
Set up in 2015 by Vice President, Prime Minister and Ruler of Dubai, His Highness Sheikh Mohammed bin Rashid Al Maktoum, the Family Village provides orphans with shelter, education, food, health and psychological care in a stable and balanced family ambience that meets all their basic needs.
Tayeb Abdulrahman Al-Rais, Secretary-General of the Awqaf and Minors Affairs Foundation, said, "Emiratisation is a top priority within the foundation's strategy to empower our workforce and instill in them competencies required for taking on positions of responsibility. This goal reiterates the vision of our wise leadership to involve the UAE youth in all activities that promote the country's leading global position and contribute to its holistic development."
Al-Rais added, "The foundation is offering nine immediate job placements for citizens willing to work in the Family Village and provide care to the orphaned children. At Careers UAE 2017, we are also receiving applications for the jobs that the foundation aims to create in the future in order to keep pace with the rapid growth and expansion of our work at the Family Village, as well as our endowment and relief programmes. We invite all interested graduates to visit our stand at the career fair and apply for the placements on offer."
In previous editions of Careers UAE, the Awqaf and Minors Affairs Foundation drew significant responses from UAE graduates and job seekers interested in charitable and social work.
Careers UAE, organised in collaboration with the National Human Resource Development and Employment Authority, TANMIA, the Higher Colleges of Technology and the UAE University is one of the largest employment exhibitions for citizens, providing them with opportunities for learning, training and employment, as well as direct contact with HR personnel from various institutions and participating companies in the country.
Follow Emirates 24|7 on Google News.