Bling is in as Samsung smartphones get a gold, platinum makeover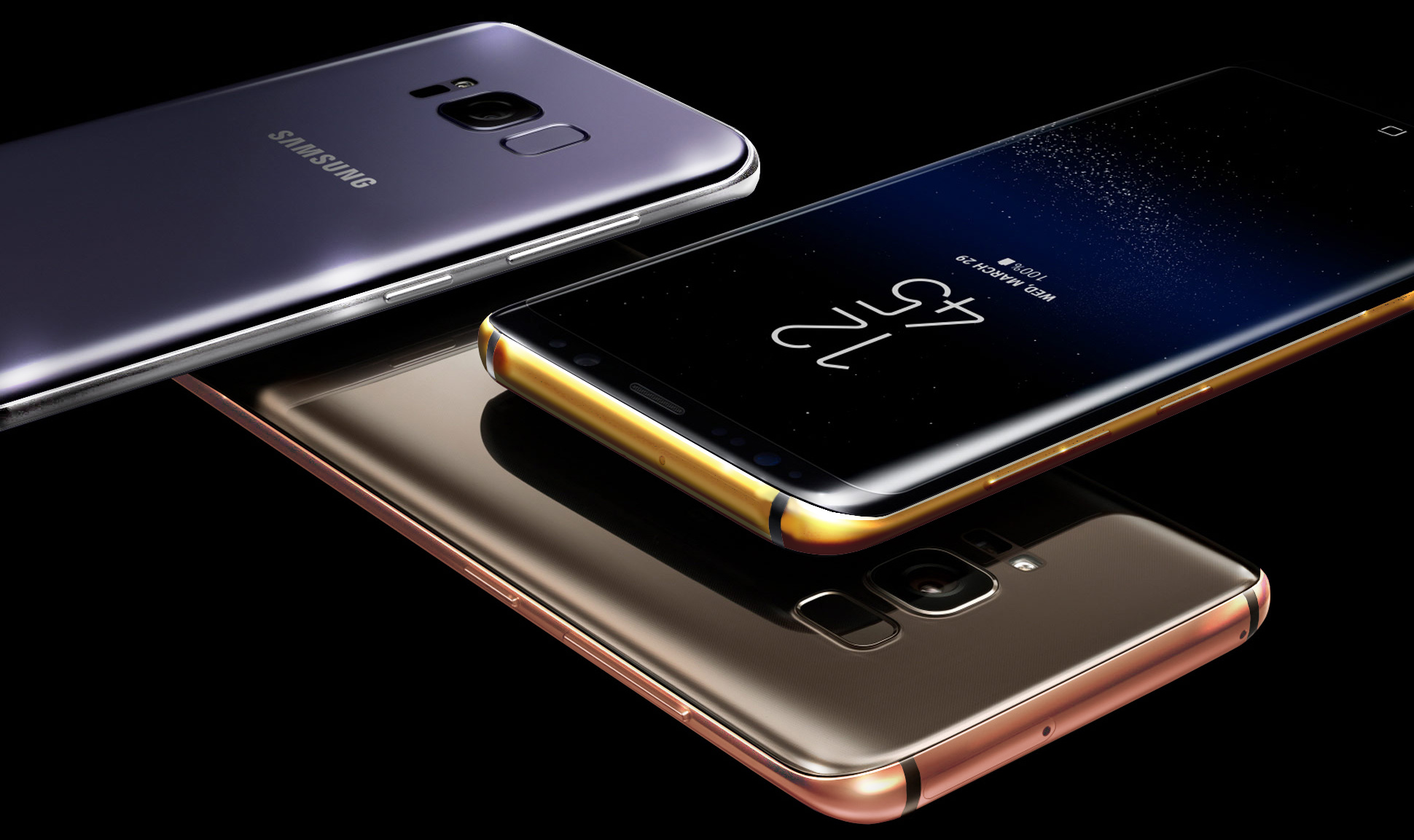 UK Luxury customising brand, Truly Exquisite last year announced they were the first company offering the Samsung Galaxy S7 & S7 Edge in luxury plated precious metal finishes.
They have done the same this year and will be offering the latest release from Samsung and arguably the best smartphones in the market, the Galaxy S8 & S8 Plus in 24K Gold, Platinum & 18K Rose Gold.
This week the company have started taking pre-orders for the phones that are not due to be officially released in the Europe until April 28th by Samsung.
Truly Exquisite are expecting a high demand for the luxury precious metal finishes on both phone models as they did last year with the Galaxy S7 & S7 Edge.
"After the problems that Samsung had last year with the Galaxy note 7 model many people were unsure how Samsung would come back, they have done a wonderful job with the S8 models and is arguably the best phone in the market right now. We are thrilled to announce that the highly anticipated new phone releases from Samsung will now be available to buy in 24k Gold, Platinum and 18K Rose Gold, making them look even more stunning", says founder and CEO of Truly Exquisite, Kunal Patel.
"I'm confident these will be a big hit amongst Android users who want something a bit more unique, we've already had many enquiries as well as a few customers pre-ordering their brand new handsets."
The phone will also come with over £600 in additional extras including a Samsung Gear VR and wireless charging pad, along with a 24K Gold Power Bank Charger and Luxury Leather Card Holder all to be presented in a Luxury Wooden Display Box, as with all customised Truly Exquisite phones they will come with free worldwide insured shipping.
Dispatch of the phones are expected around 3 - 4 weeks onwards from the official Samsung release date which is 28th April in Europe, prices will start from £2250 (exc VAT).
Follow Emirates 24|7 on Google News.