CBD's 2014 profits jump 19% to Dh1.2bn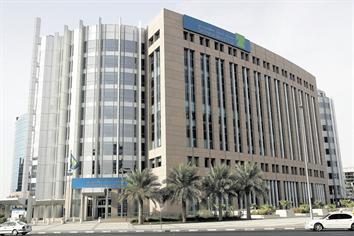 Commercial Bank of Dubai's (CBD) net profit increased for the sixth consecutive year in 2014, rising 19 per cent to Dh1.2 billion from Dh1 billion in the previous year on the back of drop in provisions and surge in interest income.

Operating Income increased by 10.2 per cent year-on-year from Dh2 billion to Dh2.24 billion, mainly due to a 9.3 per cent increase in net interest income to Dh1.58 billion and a 12.5 per cent increase in non-interest income to Dh657.5 million, the bank said in a statement.

Operating expenses increased 20.2 per cent from Dh627.6 million for the year ended December 2013 to Dh754.4 million for the year ended December 2014.

Loans and advances reached Dh32.2 billion as at of December 31, 2014, an increase of 6.2 per cent over the Dh30.3 billion as at December 31, 2013. Gross lending to the corporate and commercial customers increased by 3.5 per cent from Dh29.1 billion in 2013 to Dh30.1 billion in 2014.

The Dubai bank said a new personal banking strategy with greater focus on sales and distribution resulted in gross loans increasing by 35 per cent year-on-year from Dh3.3 billion to Dh4.5 billion as at the end of December 2014.

Customers' deposits also increased by 3.9 per cent to of Dh32.2 billion last year compared to Dh30.9 billion as at end of December 2013, with personal banking deposits increasing by 6.5 per cent.

CBD's capital adequacy and Tier 1 capital ratios were at 18.1 per cent and 16.8 per cent respectively, and were above the regulatory thresholds of 12 per cent and 8 per cent mandated by the UAE Central Bank . Leverage Ratio as per Basel III guidelines was 13.1 per cent against regulatory requirements of 3 per cent minimum.

Return on average assets and return on average equity for the year ended December 2014 improved to 2.6 per cent and 16.7 per cent respectively from 2.4 per cent and 15.1 per cent for the year ended December 2013.

The bank said provisions fell from Dh395 million booked during 2013 to Dh283.7 million in 2014.

The board has proposed a cash dividend of 25 per cent and bonus shares of 25 per cent, subject to the agreement of the shareholders at the Annual General Assembly Meeting to be held on March 4, 2015.

"The record 2014 net profit was achieved on the back of a collaborative effort from all of our lines of business, which has further diversified the bank's revenues. In 2014 the bank has underwritten new loans in excess of Dh10 billion, with personal banking contributing almost 20 per cent, as the bank continued to benefit from an increasingly strong UAE economy," said Peter Baltussen, CEO of CBD.
Follow Emirates 24|7 on Google News.