Cisco earnings fall 18 percent in 2Q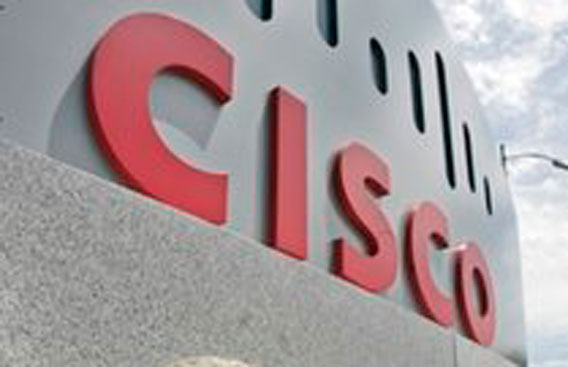 The economic recovery seems to be bypassing Cisco Systems Inc., which is facing growing competition while struggling to sell its computer-networking equipment to cash-strapped governments - from local to federal.
Shares of the world's largest maker of networking gear plummeted almost 9 percent in extended trading after it provided another outlook Wednesday that disappointed investors.
Cisco said it expected earnings, excluding items, of 35 cents to 38 cents per share in the current quarter, which ends in April. Analysts were expecting 40 cents per share.
The company warned late last year that sales to government customers were dropping off, and Cisco CEO John Chambers on Wednesday told analysts that the trend was continuing. Many U.S. states are struggling with big budget shortfalls.
"The challenges at the state, local and eventually federal level will worsen over the next several quarters," Chambers said.
In addition, the company saw sales of one of its core products, network switches, decline by 7 percent over the previous year. Chambers blamed this on a "product transition," as Cisco is moving new models into the market.
Analysts see competition from smaller companies as being part of Cisco's problem. For instance, Juniper Networks Inc. reported that sales grew 26 percent for the fourth quarter.
San Jose, Calif.-based Cisco reported Wednesday that revenue for the fiscal second quarter, which ended Jan. 29, rose 6 percent from a year ago to $10.4 billion. Analysts were expecting $10.3 billion, after Cisco had warned off slow growth.
Cisco said it earned $1.5 billion, or 27 cents per share, down 18 percent from $1.9 billion, or 32 cents per share, in the same quarter a year ago.
Excluding items and the cost of stock-based compensation, Cisco earned 37 cents per share in the latest quarter, 2 cents more than the average forecast of analysts polled by FactSet.
Chambers said he expected revenue for the just-started quarter to rise 4 percent to 6 percent from a year ago, a far cry from last summer, when revenue was rising 27 percent from the doldrums of the recession. It's also lower than Cisco's oft-stated long-term growth target of 12 percent to 17 percent.
On the conference call, analysts asked Chambers if the long-term goal still stood. He didn't give a clear answer, but promised to keep expenses in line with order growth, so as not to reduce earnings.
The revenue forecast works out to $10.8 billion to $11 billion, straddling the analyst forecast at $10.9 billion.
For the next quarter, ending in July, Chambers said he expects sales growth to jump back up to 8 percent to 11 percent over the previous year. Analysts have been expecting 8 percent growth.
"Bottom line: I think we will look back on this period of time and wish we could have avoided it. And yet it will make us stronger in the long run," Chambers said.
Cisco's shares fell $1.91 to $20.13 in after-hours trading Wednesday. They had closed the regular session up 5 cents at $22.04.
Follow Emirates 24|7 on Google News.