COP21: Building energy, water efficiency high priority for UAE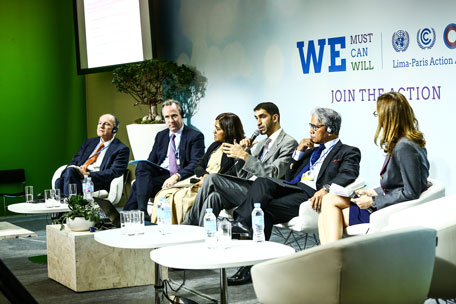 The UAE Ministry of Foreign Affairs joined global sustainability leaders in a panel discussion on advancing energy-efficient building technologies to reduce carbon emissions.

Dr. Thani Ahmed Al Zeyoudi, UAE Permanent Representative to the International Renewable Energy Agency (Irena) and Director of Energy and Climate Change at Ministry of Foreign Affairs represented the UAE at the discussion, which was held as part of the 21st session of the Conference of Parties (COP21) of the United Nations Framework Convention on Climate Change.

"Energy consumption in buildings, particularly for cooling, is the major source of emissions in the UAE.

Improving building energy and water efficiency is a high priority for the UAE, which also contributes to reducing costs," he said.

"The UAE has been leading the region in adopting mandatory standards for buildings and appliances as well as labeling schemes in order to improve resource efficiency," Dr. Al Zeyoudi said and added: "Close cooperation between the government and business sectors are critical in realizing our vision to create low-carbon urban communities."

Reducing carbon emissions from the urban environments is a key topic being discussed at COP21 as world leaders work to finalize a new global agreement to address climate change. The conference will conclude on December 11.

The panel session gathered government officials, private sector leaders and sustainability experts and was part of a discussion series for 'Buildings Day', hosted by the Lima-Paris Action Agenda (LPAA) to promote efficient building technologies on the sidelines of COP21.

Follow Emirates 24|7 on Google News.