400m card payment transactions worth Dh70bn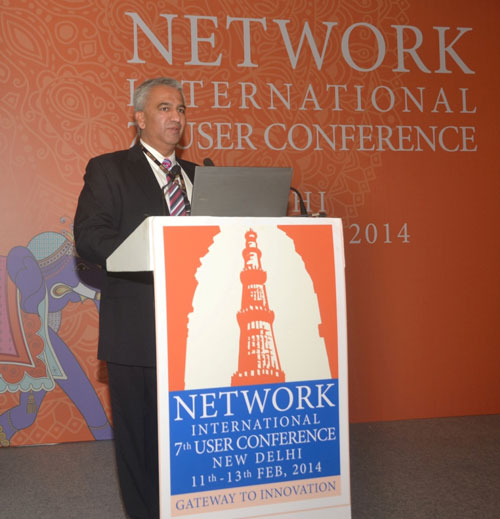 The Middle East and Africa region is projected to post the fastest growth rate for payment cards during the next few years leading up to 2017, according to Abdulla Qassem, Chairman – Network International a leading payment solutions provider in the Middle East.
Qassem was speaking at Network International's 7th User Conference, which brought together financial institutions, the company's merchant partners and retailers to discuss the developments in the payments sector.
"The Middle East and Africa markets are teeming with opportunities, and as the payment infrastructure becomes more developed, we believe the region will witness the fastest growth rate for charge, credit and debit cards across the 2012-2017 period," said Qassem.
"As customers demand ingenious and convenient payment technologies that also offer the highest level of security, we believe the next level of innovation will be in the areas of mobile payments and e-commerce."
The need for continuing innovation in payment solutions was the main focus of discussions at the three day event held in New Delhi, India, under the theme, "Gateway to Innovation."
In her keynote address, "Shaping a Country Through Payments," Ayesha Al Rayesi, Executive Director of Central Operations Sector at the Emirates Identity Authority (Emirates ID), took the idea to a new level when she spoke about the role of the Smart National ID, which would also incorporate payments.
Network International also took the opportunity to update its partners about the company's achievements in 2013.
Bhairav Trivedi, Chief Executive Officer, Network International, said: "In the last three years, we have doubled the volume of transactions processed, and have reached almost 400 million transactions in 2013, amounting to Dh70 billion in volume. The high point was when we successfully completed over 2 million transactions in a single day, with several instances of over 100 transactions per second."
"The ever-increasing focus on customer centricity has meant that consumers are becoming empowered by the day, and payment models are constantly being tuned to the customer's requirements by leveraging the latest technologies," he added.

Follow Emirates 24|7 on Google News.