Abu Dhabi awards Dh2.4 bn contract for branch of Louvre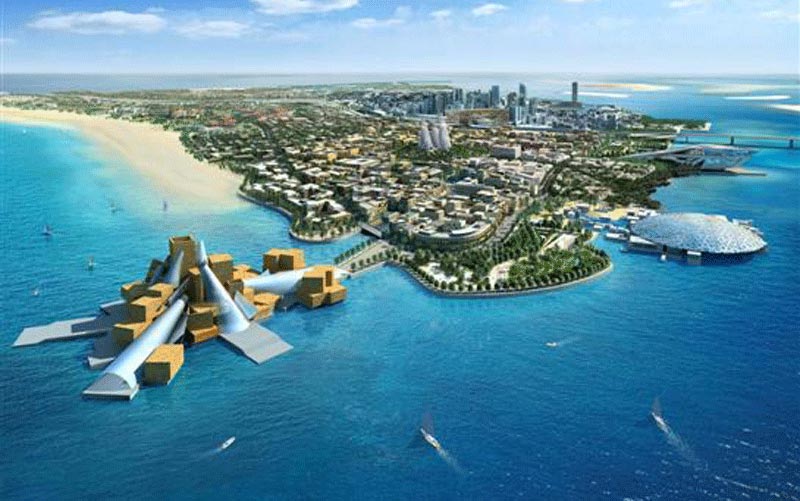 Abu Dhabi has awarded a Dh2.4 billion contract to build a branch of France's Louvre museum, signalling the emirate is again moving ahead with flamboyant development projects after a pause.

Arabtec Holdings, a construction firm headquartered in Dubai, said on Tuesday it had been awarded the Dh2.4 billion contract by the Abu Dhabi government. Construction is due to finish in 2015.

Abu Dhabi plans to build three iconic museums near its downtown area as part of a drive to develop itself as a top tourism destination and diversify its economy beyond oil. The other two museums are a branch of the Guggenheim of the United States, and the Zayed National Museum.

These projects and a number of others were postponed as Abu Dhabi reviewed its economic condition last year in the wake of the global economic crisis.

But because of large fiscal reserves built up through its oil exports, Abu Dhabi has ridden out the crisis comfortably. Following the review, big development projects are proceeding once again, though at a more conservative pace.

The plan for the Abu Dhabi Louvre calls for "a complex of pavilions, plazas, alleyways and canals, evoking the image of a city floating on the sea". Hovering over the complex will be a 180-metre (590-foot) dome inspired by traditional Arabic architecture.

The museum will contain archaeological artefacts and works of art from a wide range of periods and cultures. During its first 10 years, the Louvre in Paris and other French museums are to lend works to the museum, with loans diminishing as Abu Dhabi builds up its own collection.

Originally, all three of the Abu Dhabi museums were to be built between 2013 and 2014. The Guggenheim is now slated for 2017 and the Zayed National Museum for 2016.

Arabtec said it had won the contract in a competitive bidding process with joint venture partners Constructora San Jose SA and Oger Abu Dhabi LLC.

Last year Abu Dhabi investment firm Aabar took a major stake in Arabtec, fuelling investors' hopes that Arabtec would win big projects in Abu Dhabi.



Follow Emirates 24|7 on Google News.