Air Arabia 2014 profits soar 30% to Dh566m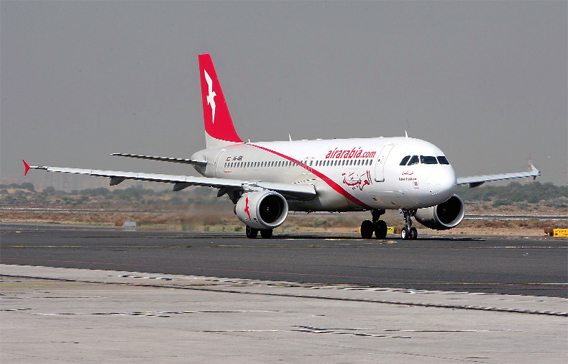 Sharjah's Air Arabia net profit for 2014 increased 30 per cent but the budget airline posted nearly the same percentage drop in its fourth quarter profits.

The low-cost carrier reported a record net profit of Dh566 million for 2014 compared to Dh435 million for last year, up 30 per cent.

The airline's turnover for the full year 2014 reached Dh3.7 billion, an increase of 17 per cent on 2013, driven by increased passenger numbers.

Air Arabia carried over 6.8 million passengers in 2014, 12 per cent more than last year. The average seat load factor – or passengers carried as a percentage of available seats – for the same period stood at 81 per cent.

Air Arabia's board has proposed a dividend of 9 per cent of capital, which is equivalent to 9 fils per share.

"Our programme of expansion into new markets combined with improved operational efficiencies has led to another year of sustained growth and profitability for the airline," said Sheikh Abdullah Bin Mohammad Al Thani, Chairman of Air Arabia.

"The year 2015 continue to witness political uncertainty in some parts of the region and with the current fluctuating fuel prices, the pressure on the global economies is increasing. Despite the regional and global economical and geo-political challenges, we remain highly confident about the long-term prospects for our business," he added.

Q4 profit drops 28%

Air Arabia's net profit for the fourth quarter, stood at Dh68 million compared to Dh94 million for the same period last year, a drop of 28 per cent, mainly due to a temporary downward correction in the fuel hedge portfolio.

The airline's turnover for the last quarter of 2014 was Dh924 million, an increase of 14 per cent compared to Dh811 million reported for the same period in 2013.

Passenger traffic for the fourth quarter 2014 reached 1.7 million, an increase of 8 per cent compared to the same quarter of last year. Now in its eleventh year of operations, Air Arabia operates flights to 101 destinations.
Follow Emirates 24|7 on Google News.