Air Arabia receives two new aircraft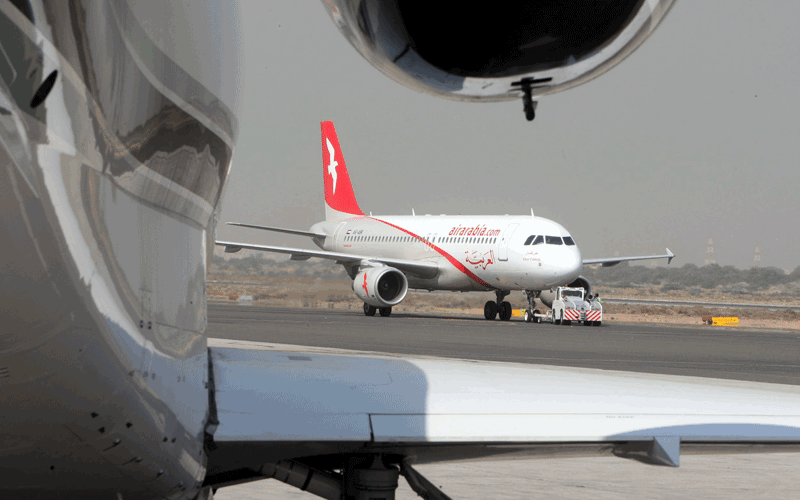 Air Arabia, the first and largest low cost carrier in the Middle East and North Africa, announced on Sunday that it had taken delivery of the third and fourth of 44 A320 aircraft it has ordered from Airbus.
Air Arabia took delivery of the third aircraft on January 6 and the fourth on January 31, at the Airbus facility in Toulouse, France. With the delivery of the two new aircraft in January this year, Air Arabia global operating fleet now reached 27 Airbus A320 aircraft. A total of six aircraft are expected to be delivered in 2011. Once completed in 2016, the delivery of the 44 A320 aircraft will more than double the size of Air Arabia's existing fleet, bringing the airline's total operating fleet to over 50 aircraft.
"The delivery of our latest A320 aircraft is a great way to begin the year," said Adel Ali, Group CEO of Air Arabia. "In just seven years, Air Arabia has grown from a single aircraft serving five destinations to become a leading regional airline with a fleet of 27 aircraft and a strong network of 67 destinations. Our fleet of modern, safe and reliable aircraft enables us to combine superb value for money with operational excellence. We look forward to the delivery of four more aircraft this year".
"It is always exciting to make the first delivery of the year. Our first delivery of 2011 to Air Arabia is a testament to the airline's growing operations, as well as the opportunities present in the Middle East aviation sector. We look forward to delivering four further aircraft this year as the airline continues to grow," said John Leahy, Airbus Chief Operating Officer, Customers.
Air Arabia already operates a fleet of 27 A320s. From its three main hubs, Sharjah in the UAE, Casablanca in Morocco and Alexandria in Egypt, the carrier serves a network of some 67 international routes spread across Europe, the Middle East, the Indian Subcontinent, Central Asia and North Africa.
Follow Emirates 24|7 on Google News.