Air Arabia takes off to Sialkot, Pakistan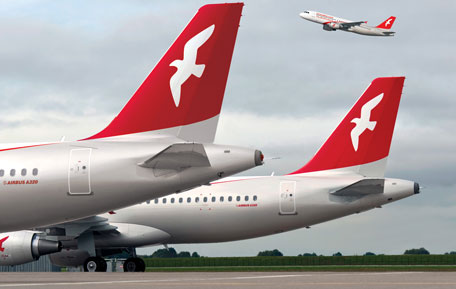 Air Arabia has announced the start of service to its third destination in Pakistan, Sialkot and becomes first UAE carrier to operate scheduled flights to Sialkot.
The carrier now serves three cities in Pakistan.
Air Arabia offers daily services to Sialkot, departing from Sharjah International Airport at 22:45 and arriving at Sialkot International Airport at 02:45 (next day). Return flights depart from Sialkot at 03:25 and arrive in Sharjah at 06:15. The inaugural flight, G90567 took-off from Sharjah International Airport on Thursday, 10 January 2013.
"The launch of our daily service to Sialkot is a continuation of Air Arabia's promise to offer value for money fares to multiple destinations in Pakistan," said Adel Ali, Group Chief Executive Officer, Air Arabia.
"Since launching operations to Pakistan five years ago, we have been committed to offering our customers a unique option for affordable air travel and a great connectivity between both nations.
"The new service to Sialkot further contributes to the travel needs between Pakistan and the UAE. That being said, we look forward to developing our services to reach more destinations in Pakistan."
The launch of the new service to Sialkot complements Air Arabia's existing flights to Karachi and Peshawar.
The launch of Sialkot follows the recent announcement of Air Arabia increasing flights to Karachi and Peshawar to daily. Air Arabia offers 21 weekly non-stop services covering three destinations in Pakistan.
Sialkot is a city and capital of Sialkot District located in the north-east of the Punjab province in Pakistan at the foot of Kashmir hills near the Chenab River.
Follow Emirates 24|7 on Google News.