Airline gets Sharjah bridegroom to wedding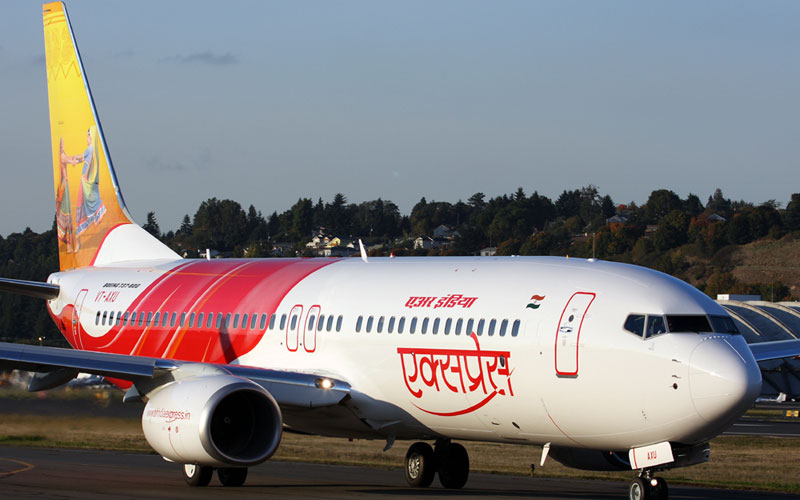 A Sharjah bridegroom had lost all hope of reaching his wedding on time this morning after yesterday's Air India Express Calicut flight IX 354 was cancelled due to "technical" snags.
But the airline managed to find him accommodation on an alternative flight to ensure he met his wife-to-be in time for their nuptials in Kerala.
Despite the temporary stress, he was the lucky one as about 235 passengers who boarded an Air India Express Flight from Sharjah to Calicut on Wednesday night are still waiting at a Sharjah Hotel [3.30pm Thursday] awaiting their next flight which official said may take off anytime now.
The passengers are fuming over the last minute flight cancellation after they had checked in their luggage and boarded the flight.
While less than ten passengers were accommodated in other flights, all the remaining passengers are still stranded in Sharjah.
Speaking to Emirates 24|7, angry passengers said they are now put up in Sahara Hotel Sharjah, but the airline did not give them a concrete schedule for the next flight.
Says Riyas Rahman, a passenger of the cancelled Air India Express Calicut flight IX 354, who was flying with his wife: "We were inside the aircraft and the pilot announced that the flight would take off soon. As we were settleing in, there was another announcement that the flight will not take off due to technical snags. We have spent the whole night at the airport and after 4am we were shifted to a hotel in Sharjah."
During his recent visit to the UAE after taking over as India's Civil Aviation Minister, Vayalar Ravi, former Minister for NRI Affairs, promised to rectify the airline operations and "restore the Indian national carriers past glory." The Ministerial reshuffle was partly due to frequent flight cancellations and delays that affected the airline image.
One Indian bridegroom, who was to reach his native place on Thursday morning, for his marriage was highly worried. "My friend was supposed to fly on the Air India Express flight for his own marriage. He was very desperate after the airline cancelled the flight. If he could not reach on time, the marriage had to be cancelled. However, the airport staff and the airline saved his marriage by arranging an alternative flight that was going to South India. Thanks to their intervention, his marriage is saved," said Mohammed AK another passenger.
It is learnt that the faulty aircraft will be flying again, after necessary repairs.
According to Air India Express sources, the flight was cancelled due to technical problems in one of its signal lines. The spare part and engineers had to be flown in from Mumbai and the airline crew's time was also over. "The airline crew had to take proper rest," said the source.
They have also arranged hotel accommodation, food and transportation for the stranded passengers, the official source said.
After the Manglore Air India Express tragedy, in which more than 200 passengers died, the airline management promised to improve operations by opening a customer contact centre in Dubai and keep spare aircraft and spare parts in Dubai, for fast rectification of technical snags.
Follow Emirates 24|7 on Google News.