Airlines to lift Mideast seat capacity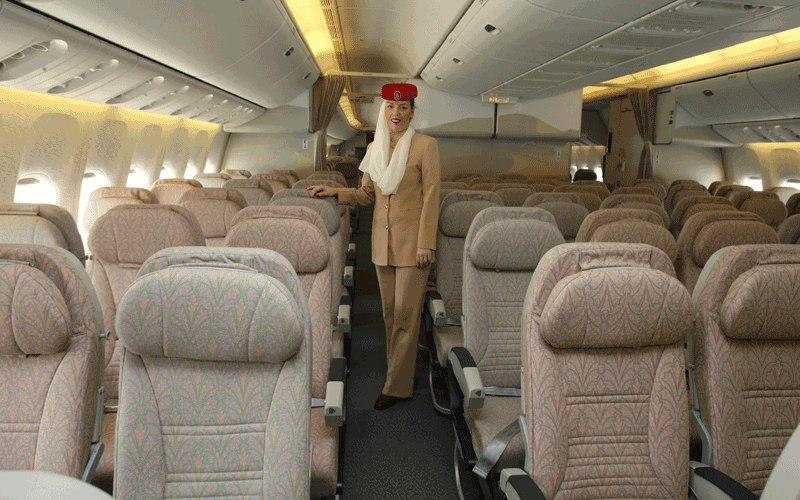 Once again, the Middle East has emerged as the fastest growing aviation market, according to the latest figures released by OAG, the global company that delivers industry intelligence reports.

Year-on-year, the two fastest growing markets in the world are those to and from the Middle East and to and from Asia Pacific in terms of frequency of service.
The total number of flights offered to and from the Middle East grew 13 per cent in February to a total of 49,014 compared to the same period last year; flights to and from Asia Pacific increased 13 per cent to a total of 55,965.
Said Peter von Moltke, Chief Executive Officer, UBM Aviation, in a statement: "Carriers such as Emirates, Etihad and Qatar Airways will continue to increase flights and open new markets as their development progresses, and increased frequencies to a number of European destinations are expected by these airlines throughout the year."
This report comes hot on the heels of the recent forecast by the International Aviation Transport Authority (IATA), which indicated The Middle East is expected to have the world's fastest growth rate in air travellers with its numbers set to rise by 9.4 per cent between 2009 and 2014.
According to IATA, the UAE, Kuwait, Jordan will be among the top 10 fastest growing countries, with the UAE ranked 7th for international passengers at 82.3 million, and emerging as the number two in forecasted growth at the rate of 10.2 per cent, coming second to China.

Flying high
OAG also reports that worldwide scheduled airline capacity increased five per cent in February, year-on-year, to a total of 285.7m seats. The number of flights increased four per cent, to 2.3m departures worldwide during the month.
In its monthly Frequency and Capacity Trend Statistics (FACTS) report, OAG finds all regional markets recorded year-on-year growth in February, with the exception of capacity to and from Central and South America. This region lost three per cent of its seat capacity, when compared to the same month last year, feeling the impact again this month of the loss of Mexicana services.
Although capacity fell in Central and South America, overall, within Lower South America, scheduled capacity increased 12 per cent year-on-year. The Brazilian market is showing the strongest growth in the region, with a 14 per cent increase in domestic capacity in February compared to the same time last year.
"The current expansion in some South American markets may be at the height of a growth period.
The impending rationalization of carriers in the region, and the development of larger alliances such as that proposed by the LAN Group and TAM, could lead to capacity consolidation as network rationalisation occurs," said Moltke.
Scheduled frequency and capacity to and from Europe was the second fastest growing region among the largest markets with scheduled capacity increasing by 11per cent, to a total of 21.3m seats; frequencies increased 10 per cent, to a total of 93,558.
Growth within Europe, however, increased a modest two per cent in both seat capacity and the total number of flights to a total of 59.5m seats and 493,150 flights.
"Medium to long haul carriers continue to build their presence in European markets, with the objective of securing greater shares of the longer haul markets, which traditionally deliver higher yields," said Moltke.
The number of scheduled services both within and to and from North America remained constant year-on-year, although a slight increase in average capacity per flight resulted in more seats being offered. Total capacity to and from this region increased three per cent, to a total of 15.5m.
Follow Emirates 24|7 on Google News.