Ajman Bank posts Dh7m profit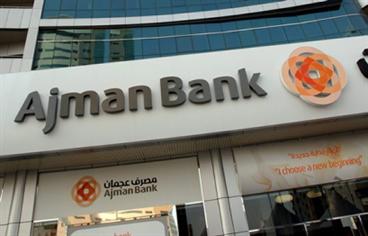 Ajman Bank on Thursday reported net profit of Dh7 million for 2011, a year-on-year increase of 75 per cent compared to the Dh4 million in 2010.
The bank also witnessed strong growth in income from its core activities in 2011, with total income reaching Dh246.2 million compared to Dh194.4 million as at the end of 2010, an increase of 27 per cent. The growth in total income was fuelled by an increase of approximately 73 per cent in income from Islamic financing and a doubling of income from investment securities. The bank's net income for 2011 was Dh179.9 million compared with Dh157 million in 2010, an increase of 14.5 per cent.
As of December 31, 2011, customer deposits stood at Dh2.6 billion compared to Dh2 billion at the end of the same period in 2010, representing an increase of 30 per cent. Depositors' share of profit was Dh66.2 million, an increase of 77 per cent compared with Dh37.3 million in 2010.
Ajman Bank's total assets as of December 31, 2011, stood at Dh4 billion, an increase of 24 per cent compared to Dh3.2 billion at the end of the same period in 2010.
"Ajman Bank's sustained profitability after just three years of operations is testament to strength of the Bank's business model and efficient operations," said Sheikh Ammar Bin Humaid Al Nuaimi, Crown Prince of Ajman and Chairman of Ajman Bank. "The Bank's performance in 2011 is notable for witnessing customer deposits increase by almost a third. With our solid funding base and profitability, Ajman Bank is superbly placed to support the long-term economic development of the Emirate of Ajman and the wider UAE."
Mohamed Amiri, Acting CEO, Ajman Bank, said: "Through a commitment to product innovation and service excellence, Ajman Bank's growth continues unabated. Despite challenging market conditions, we have been able to increase income and improve our margins while at the same time maintaining a clear focus on the quality of our underlying assets. We look forward to maintaining our positive momentum throughout 2012 and beyond."
Ajman Bank continued with its conservative approach to provisioning in 2011, with Dh15.9 million set aside for impairments in financing and investment, of which 43 per cent was due to general provisions mandated by the Central Bank of the UAE.
Follow Emirates 24|7 on Google News.