Al Maya forays into hospitality sector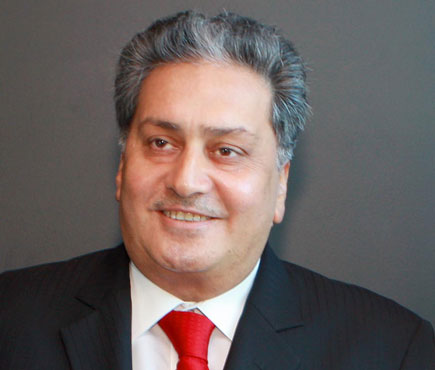 The UAE-based retail major Al Maya Group will introduce new business verticals during the 20th edition of Gulfood, said Group Director Kamal Vachani.
Running from February 8-12, 2015 at the Dubai International Convention and Exhibition Centre, Gulfood 2015 is the biggest edition where more than 4,800 international companies participating with over 85,000 visitors expected to attend the exhibition this year.
Al Maya Group core business includes food distribution, supermarkets, lifestyle retail and hospitality. The distribution unit has over one million square feet of warehousing in the UAE and GCC reaching over 1,000 deliveries per day across those regions.
"Al Maya Supermarket portfolio includes a large variety of food items for everyday needs of almost all nationalities in the UAE." We deliver to almost 1,500 homes per day through our Supermarkets, Vachani said.
Al Maya distribution has acquired new strategic agencies in 2015 namely Cadbury Biscuits, Polenghi and American Kitchen.
In addition a new standalone venture has been formed "Al Maya Hospitality" that will further enhance the Group's coverage, Vachani added.
Al Maya Group, the UAE-based business conglomerate, has more than 40 supermarkets in the GCC countries in addition to other businesses. The group recently expanded its reach in Oman and Abu Dhabi by opening several new outlets last year.
Vachani informed that a high level British delegation, who are exhibiting in the Gulfood 2015, will be visiting Al Maya Supermarket at Murooj Complex February 9, 2015. The delegation's visit has been organised jointly by British Embassy Dubai, UKTI and International Trade Advisors in the UK.
On February 11, Thailand Ambassador to the UAE Warawudh Chuwiruch also visited the Supermarket at Murooj Complex.
The value of food consumption in the UAE is projected to grow from Dh30.9 billion in 2014 to Dh40.8 billion in 2018, according to Business Monitor International.
Follow Emirates 24|7 on Google News.