Alitalia to buy aircraft under new restructuring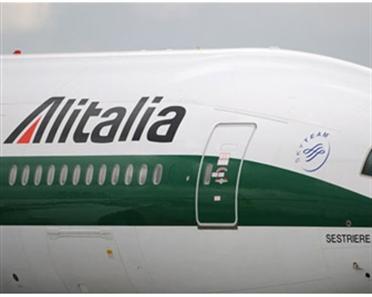 Italian carrier Alitalia has announced a new strategy which will affirm the airline to turn into profitable entity by 2017 despite challenges and competitive environment.

The company's board meeting on Tuesday ratified the business strategy, which was outlined by Luca di Montezemolo, Chairman of Alitalia, Silvano Cassano, Chief Executive Officer of Alitalia, and James Hogan, President and Chief Executive Officer of Etihad Aviation Group and Vice Chairman of Alitalia.

Under the new restructuring strategy, the airline aims to buy new planes, adding routes, improving connectivity with Etihad and a launching a new brand identity.

Abu Dhabi-based Etihad Airways bought 49 per cent stake for Dh2.4 billion last year in the Italian carrier.

James Hogan said Alitalia's future will rely on major change throughout the organisation.

"In a market still beset by the continuing Eurozone crisis, anything other than rapid, decisive change is simply not an option. This is the right strategy, with the right management team to lead it. But there should be no doubts at all: we have made a commercial investment that must deliver a commercial return… The coming months and next few years will not be easy, but if everyone pulls together as one team, Alitalia can grow again," Hogan said.

Hogan said Alitalia's major investors had set a clear deadline for the airline to deliver profitability by 2017.


The key elements of the new business strategy include:

- A new three-hub strategy in Italy. Milan Malpensa will increase long-haul services, while Milan Linate will increase connectivity with partner airline hubs. Rome Fiumicino will grow long-haul flying and continue to expand short and medium haul flying to maintain relevance to the Italian market.

- New routes from Rome include Berlin, Dusseldorf, San Francisco, Mexico City, Santiago (Chile), Beijing and Seoul, with increased flights to New York, Chicago, Rio de Janeiro and Abu Dhabi.

- Alitalia will also add 13 weekly flights from Milan Malpensa, with daily services to Abu Dhabi, four flights a week to Shanghai, and additional flights to Tokyo.

- There will also be increased connectivity with Etihad Airways' hub in Abu Dhabi, with daily services from Venice, Milan, Bologna and Catania, as well as additional flights from Rome, all allowing onward connections to the Middle East, Africa, the Indian subcontinent, Southeast Asia, China and Australia.

- Venice will be the only Italian airport, in addition to Rome Fiumicino and Milan Malpensa, from which Alitalia will operate services to Abu Dhabi with long-haul aircraft.

- While exploring further opportunities to deepen the relationships with Skyteam members and in particular Air France/KLM and Delta, there will be a major new partnership with airberlin & NIKI, as well as increased connectivity with Etihad Airways. There are also plans to work more deeply with Air Serbia and Etihad Regional. These partnerships will increase customer choice across many markets.

- Alitalia and Etihad Airways and its partners are exploring opportunities to improve jointly fleet efficiency. For example, Alitalia is in the process of relocating 14 Airbus A320s to airberlin, and looking into options with Etihad Airways to acquire additional wide-body aircraft for Alitalia. Alitalia will also have opportunities to receive aircraft from Etihad Airways' existing fleet orderbook.

- A new Customer Excellence Training Academy will deliver skills to all customer-facing staff and also new-look lounges in Rome, Milan Malpensa and Milan Linate.

- Alitalia will launch a new brand and visual identity, covering aircraft, uniforms and all other customer touch-points.

Follow Emirates 24|7 on Google News.