Aramex Q4 profit up 11% to Dh55m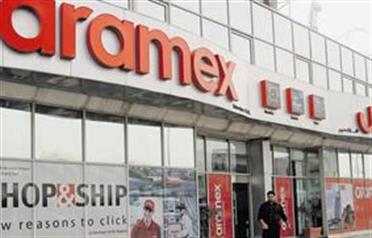 Aramex, the logistics and transportation solutions provider, net profits for the fourth quarter rose to Dh55 million, up from Dh49.5 million in the corresponding period of 2009, an increase of 11 per cent.
Revenues rose to Dh580 million, up 10 per cent compared to Dh525 million in the fourth quarter of 2009.
"We are pleased with our solid financial results for the fourth quarter, which fully meets our expectations and are in line with growth rates during the previous quarters," said Fadi Ghandour, Aramex founder and CEO. "During the period, we recorded high net income margins, an increased operating profit and revenue growth in key services across all the markets we serve."
Aramex reported a cash balance of Dh555 million as of December 31, 2010, maintaining its very healthy balance sheet. This strong cash position, coupled with an extremely low debt-to-equity ratio, will support the company's strategic development plans.
2010 was a year of significant expansion for Aramex, which strengthened its presence in emerging markets such as Turkey, Malaysia, Bangladesh and Vietnam through a series of strategic acquisitions and partnerships. Ghandour said that the company will continue to execute its long-term growth strategy in 2011, focusing on expansion opportunities in key markets in Africa and Southeast Asia, including anticipated acquisitions in East Africa in the first quarter of this year.
He added: "While we continue to identify expansion opportunities in emerging markets, it is worth highlighting the company's strong performance in developed markets such as Europe, which provided a notably positive contribution to our bottom line."
For the full-year, Aramex reported net profits of Dh204 million, an increase of 11 per cent compared to Dh184.3 million in 2009. During the same period, the company's revenues reached Dh2,212 million, up 13 per cent compared to Dh1,961 million in the previous year.
"Aramex continues to deliver on its promises – to its customers, employees and shareholders – and we have reached the goals we set for the company for the period," said Ghandour.
Noting the company's anticipated increased operating costs in 2011, led by sustained inflationary pressure and higher fuel prices, Ghandour said he expects to see more challenging conditions over the next year. "While the global economy has now moved out of recession," he said, "our outlook for 2011 is cautious, although we will reserve judgement for the full year until after we have posted our results for the first two quarters.
"Despite these more challenging conditions, however, we have a clear vision for the company in 2011," he said. "We will continue to focus carrying out our long-term growth strategy, and meeting the operational milestones we have set for Aramex in the year to come.
"As the first company in the Middle East region to provide integrated financial and sustainability reporting," he said, "Aramex continues to highlight the inseparable role of sustainability in our operations, performance and overall strategic direction," he said.
Follow Emirates 24|7 on Google News.