Are UAE to India airfares set to crash?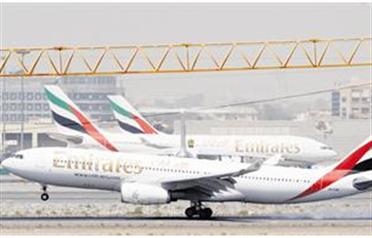 Dubai has proposed to Indian aviation authorities to increase seat capacity by 20 per cent after local carriers have exhausted their quotas.
According to a report in Business Standard, Indian authorities will meet over the next few days to discuss the proposal.
It said Dubai carriers Emirates and flydubai had exhausted their current 54,200 seats capacity on Dubai-India routes while Indian carriers had used 81 per cent of their entitlement till the end of last year.
Indian carriers had used 43,792 seats a week as compared to their entitlement of 53,423.
"Dubai has exhausted its seat entitlements to India, while Indian carriers still have some unutilised capacity. We are looking at a revision in bilaterals with Dubai, given the potential demand in the sector over the next two-three years. We are considering giving them a 20 per cent increase (10,800 seats)," an official was quoted as saying by the Business Standard.
Analysts believe that a favourable decision by the Indian government to hike seats capacity on Dubai routes will help reduce airfares marginally because there's strong demand for seats on passengers flying to Europe and US. a large number of Indian flying to Europe and US use Dubai as stopover.
Emirates announced last month that the airline will take its A380 aircraft – the world's largest – to airshow in Hyderabad, India, in March.
Etihad benefited last year with seat entitlement after Jet deal. But other airlines such as Qatar Airways, according to the Indian daily, has also requested to allow them substantial seat capacity entitlement in order to cater the long-haul Western routes.

Follow Emirates 24|7 on Google News.