Aujan Cola to build factory in Egypt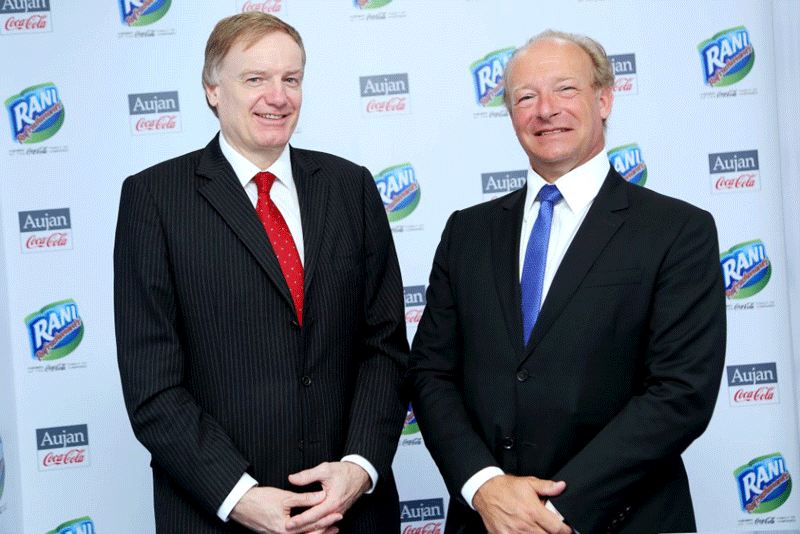 The Aujan Coca-Cola Beverages Company (ACCBC), the leading juice and carbonated drinks manufacturer and exporter, on Tuesday announced plans to invest in new production and distribution capacity to support its ongoing expansion in North Africa.

During its participation at Gulfood 2014, the company also confirmed that its investment programme will include the building of a third factory in the MENA region, which will be located in Egypt.

ACCBC is an authorised manufacturer and distributer of Rani Refreshments brands such as Rani and Barbican, and is the licensed manufacturer in the Middle East of Vimto.

The company's products are sold in more than 70 countries. The company serves these markets from its two existing manufacturing facilities, located in Saudi Arabia and the UAE. As it expands its footprint in North Africa, it will build a new manufacturing facility in the region for which a site has been shortlisted and manufacturing is expected to commence in early 2016.

"ACCBC continues to invest in the region, its industrial base and its workforce," said Nico Nusmeier, Chief Executive Officer of ACCBC. "As we have strengthened our market leading position in traditional markets in recent years, we have also actively explored new opportunities further afield with a particular focus on North Africa. The success of this strategy and the growing level of demand for our products in these markets have necessitated the construction of new world class ACCBC production facility to serve customers both in Egypt and its neighbouring countries."

With per capita juice consumption rates among the highest in the region, ACCBC has identified Algeria as a key market in 2014 and beyond. In the last year, the company has tripled its investment in the country and anticipates double-digit growth rates between 2014 and 2019. Helping to drive this growth will be the introduction to the local market of product lines from Rani, the first float based juice drink, and Barbican, the non-alcoholic beverage.

Roland Ebelt, General Manager of Rani Refreshments, added: "With a population of just under 40 million, Algeria is one of the largest juice markets in Africa and offers enormous promise for future growth. We are keen to replicate our success in other North African countries and believe Algeria has the potential to become a top four market for us within five years. Organic growth in traditional markets alongside our success in rapidly emerging economies is helping to create a true home-grown FMCG powerhouse in the form of ACCBC and Rani Refreshments."

ACCBC's planned investment in North Africa follows its recent signing of a share purchase agreement with Transmed to buy a majority stake in the National Beverage Company SAL (NBC) in Lebanon. The transaction is anticipated to be completed within the first half of 2014.

Follow Emirates 24|7 on Google News.