Automation can cut cost by 50%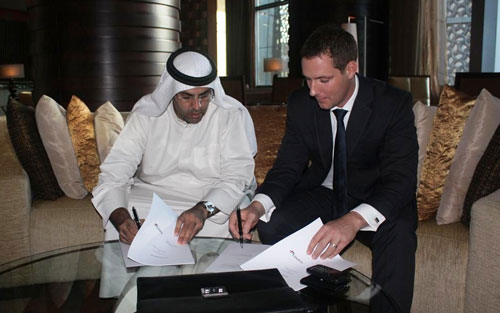 UAE businesses have the potential to save more than 50 per cent on customer support costs and reduce "churn" (in-out customers) rate by automating 80 per cent of the manpower interaction. These businesses, however, are still lagging behind North America and Europe, according to an International customer outreach expert.
Steve Mitchell, Regional Director of the newly established regional office of ArtiSol in UAE, said that "customers should be allowed to resolve their issues with least possible effort. In an effort to reduce costs and manage ever growing numbers of customer inquiries, as much as 40 pre cent of UAE's large enterprises are outsourcing their contact center operations, or are in the process of doing so. These organizations can achieve more savings and provide a better customer experience by adopting automated systems which provide information and support on-demand, instead of using human intervention."
Mitchell made these remarks on the occasion of ArtiSol, a leading multinational contact channel optimization and content delivery management solutions provider, appointing Emirates e-Management, a leading IT solutions and consultancy vendor, to exclusively represent it in the UAE.
Mitchell added: "Emirates e-Management is the ideal company to represent us, as it has a track record in serving an array of government agencies in the region. We are confident that together we will succeed in bringing about huge improvements in customer service in the UAE. We have already seen a great deal of interest since ArtiSol's UAE office was opened three months ago."
Dr. Walid Al Baker, CEO, Emirates eManagement, added: "The UAE is moving rapidly towards excellence in customer satisfaction, with a focus on offering customers an experience rather than a service. This is where ArtiSol solutions fit it. The solutions don't replace current systems; rather they integrate the new system into the old one. They don't cut back on employment but use their employees' time more efficiently by confiding the human intervention to complex queries."
Dr. Al Baker added: "UAE businesses should stop having their contact centres outside the UAE. Alternatively cost savings could be made by using automated solutions like those of ArtiSol instead of setting up distant contact centres."
Mitchell added: "Statistically, 80 per cent of customer enquiries are repetitive and have the potential to be automated. Only 20 per cent are complex enough to warrant the support of a live agent. This brings into question the rationale of having contact centres with a large manpower dealing with high-volume, repetitive inquiries. These functions can be easily replaced by automated systems."
Follow Emirates 24|7 on Google News.