Browse, Shop, Profit: Dubai's Souq.com raises Dh1bn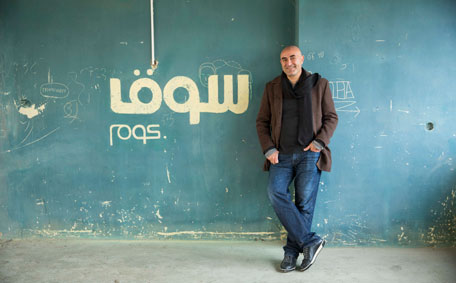 Dubai-based Souq.com, a region-wide online marketplace, said today it has completed a funding round of more than Dh1 billion ($275 million).
This, the retail platform said, was the largest financing of an e-commerce business in the Middle East.
Ronaldo Mouchawar, CEO and co-founder of Souq.com, said that the significant cash injection would support the company's future growth and empower more businesses to grow online through its platform.
"The funding will be used to drive further growth by investing in technology, scaling our marketplace operations, launching new product categories and recruiting the best talent," he said.
"The e-commerce market in the Middle East is growing very fast and is expected to reach $20 billion this year," Mouchawar added.
Consulting firm Frost & Sullivan expects the GCC ecommerce market to be worth $41.5bn (Dh152bn) in 2020, with 53 per cent of this in the UAE.
Established in 2005, Souq operates a business model similar to Amazon.
Several new players have cropped up in the UAE's online retail space over the past few years, with many of them focusing on the most popular gadgets segment to boost sales.
Some of the newer players include JadoPado, Wamli, MumzWorld, Little Majlis, MarkaVIP, Awok, and AlShop, among others.
These are besides the omnichannel sites – online platforms of existing brick-and-mortar retailers – that are fast trying to catch up. These include the likes of Landmarkshops.com, SharafDG.com and Jumbo.ae, among others.
With this latest round of funding, the total amount raised by Souq surpasses more than Dh2bn.
Souq said that investors in this round include New York-based Tiger Global Management and South Africa's Naspers, both of which had invested in Souq.com in earlier funding rounds.
Two years ago, in March 2014, Souq had announced securing Dh275m ($75m) in additional funding from its existing investor Naspers Limited. That round of funding brought the total amount raised by Souq.com to Dh551m.
Last year, US-based Tiger Global Management invested another $150m (Dh551m) in Souq during a fundraising round.
This year, Souq also added new strategic investors to diversify its investor base, including Standard Chartered Private Equity, IFC (a member of the World Bank Group), Baillie Gifford, and other regional and tech-focused financial institutions.
Allen & Company served as financial advisor to Souq.com on this latest round of financing.
In a recent report published by Dubai-based integrated communications agency IHC, Souq.com ranked No. 5 for brand awareness in the UAE.
This latest round of financing makes Souq.com the most valued internet company in the Middle East, the marketplace said.
Follow Emirates 24|7 on Google News.