Bubble Trouble to open 200 outlets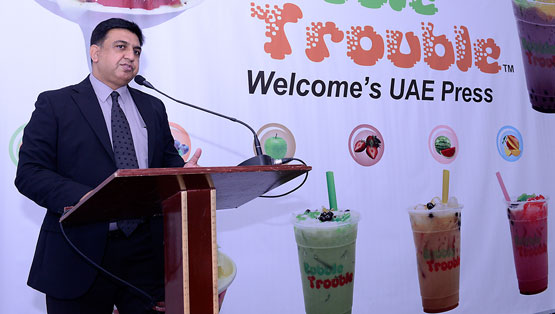 Food and beverage company Bubble Trouble plans to open about 200 outlets and kiosks in the Middle East over the next five years, said a senior company official.
Bubble Trouble, which is quite popular among the Filipinos and other Southeast Asian communities, is the new chain of kiosks serving flavoured bubble fruit tea, snow ice mixed with tapioca and other ingredients.
Speaking to Emirates 24|7, Mohammed Zayed Mirza, Chief Executive Officer of Bubble Trouble, said the new retail chain of fruit beverages kiosks is targeted at the Filipino community, one of the largest expat communities in this part of the world.
"We plan to have 200 outlets of Bubble Trouble in the coming 5 years in the Middle East. In the UAE, Bubble Trouble has already opened four kiosks, three have been set up at the metro stations and more outlets are planned in leading shopping malls."
It opened outlets in Rigga Metro Station, Bur Juman Metro Station, Stadium Station and the Reef Mall.
"We have already started talks on finalising the master franchisee in Oman and Kuwait, which shall be ready and good to serve the unique taste of Bubble Trouble in the entire GCC market," he said.
Follow Emirates 24|7 on Google News.