Buying ticket from airline website cheaper than travel agency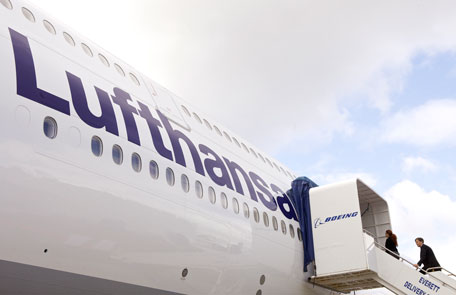 Global airlines are considering whether to copy a move by Lufthansa to slap a 16 euro (Dh66) surcharge on tickets booked via third-party systems as they try to improve the amount they earn on ticket sales, executives said at a meeting in Miami this week.
Lufthansa said last week it was implementing the surcharge for tickets booked via third-parties on global distribution systems (GDS), a decision that prompted ire from providers like Amadeus and Sabre as well as from travel agents.
The Lufthansa move means it will be cheaper for customers to book tickets via its own website.
Air France-KLM is considering its options, the airline's chief executive said on Monday, although no decision has yet been made.
"It's a key issue, an absolutely key issue for us. The majority of our revenues comes from GDS," Alexandre de Juniac told reporters on the sidelines of a meeting of the International Air Transport Association (Iata).
Lufthansa has said that two-thirds of its flights are booked via GDS. De Juniac declined to specify further which percentage of its ticket sales came via the systems.
He said, however, that Air France-KLM still has two years left to run on its contract with Amadeus, meaning implementing a surcharge similar to Lufthansa's would be very complex from a legal, contractual and financial point of view.
On Tuesday, Emirates airline president Tim Clark said that the carrier was working on its own distribution system, which would give it more control over ticket prices and customised offers based on customer data.
Amadeus, Sabre Corp and Travelport shares all fell by over 3 per cent on Tuesday.
Other airline CEOs attending the industry meeting, such as IAG's Willie Walsh and Alaska Airline's Brad Tilden, applauded Lufthansa for its decision but remained coy on whether they would follow suit.
"We need to see value with our providers. I think it's a brave step and I commend him for it," Etihad CEO James Hogan said, referring to Lufthansa CEO Carsten Spohr.
Others said the Lufthansa would have to take care to ensure the decision did not impact corporate bookings.
"The airline must ensure that the new direction it is taking does not alienate a very sought-after and lucrative customer segment - the business traveller - who traditionally relies almost entirely on GDS providers for booking flight tickets," Euromonitor analyst Nadedja Popova said.
Follow Emirates 24|7 on Google News.