CBD profit up 4% to Dh853m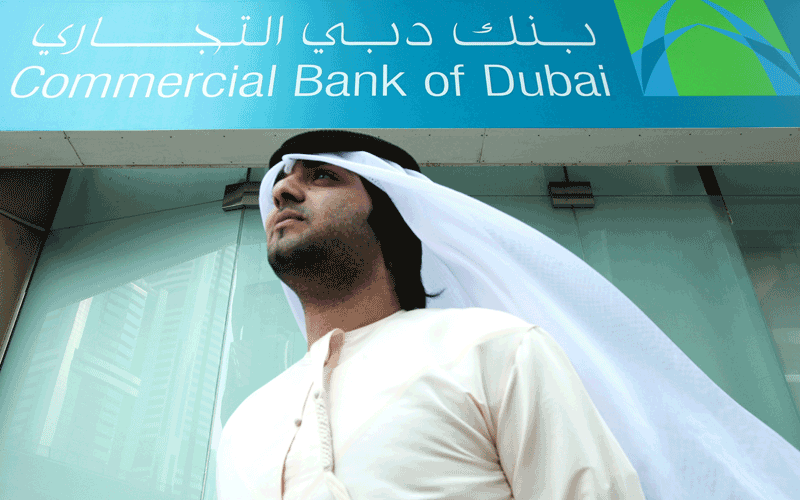 Commercial Bank of Dubai (CBD) announced net profit of Dh853 million for the year ended December 31 2012, up by four per cent as compared to Dh822 million for 2011.
This is its fourth successive increase in net profit since 2008. The results which are subject to the UAE Central Bank's approval have been announced following a meeting of the Board of Directors held on Wednesday, January 23, 2013. The Board has proposed a cash dividend of 30 per cent, (up from 20 per cent cash dividend and five per cent bonus shares) subject to the agreement of the shareholders at the Annual General Assembly Meeting to be held on March 13, 2013.
The bank is robustly capitalized with total capital resources of Dh6.8 billion (up from Dh6.3 billion) as at December 31, 2012. Its capital adequacy ratio increased to 23.2 per cent (up from 23.1 per cent) as of December 31, 2012 against regulatory requirement of 12 per cent. The Bank's Tier 1 capital ratio also improved to 17.6 per cent (up from 16.6 per cent) as of December 31, 2012. The strong capital base ensures that the bank is well positioned to take advantage of business opportunities that may arise from a changing economic cycle whilst providing a buffer against shorter-term volatility.
Operating income for the year of Dh1,852 million was marginally lower than Dh1,863 million for 2011. This was mainly due to marginal decrease in net interest income to Dh1,332 million from Dh1,341 million due to competitive market conditions though this was partially offset by lower funding costs. Non-interest income was virtually unchanged at Dh520 million with increases in foreign exchange income (+11 per cent), investment income (+28 per cent) and other operating income (+21 per cent) compensating for the seven per cent drop in fees and commission. Operating expenses for the full year 2012 increased slightly to Dh572 million compared to Dh570 million in 2011 as the costs were efficiently managed. The efficiency ratio for 2012 was maintained at healthy 30.9 per cent, up from 30.6 per cent for 2011.
Follow Emirates 24|7 on Google News.