Confident Snap brushes off concerns on second day of IPO roadshow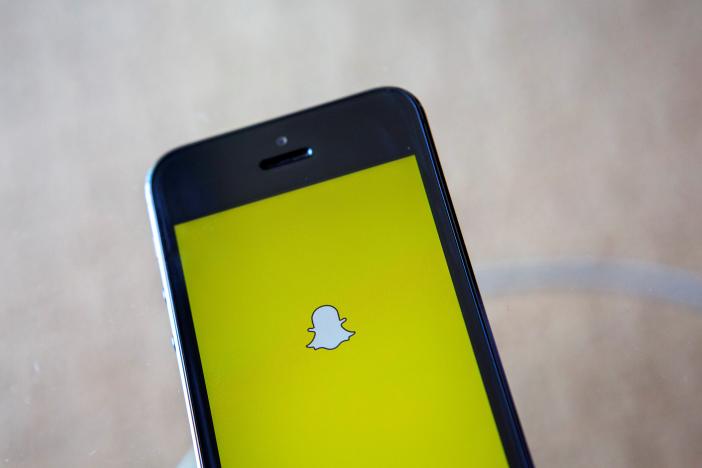 Snap Inc, owner of popular messaging app Snapchat, fended off investor skepticism on the second day of its IPO roadshow on Tuesday, betting on the charisma of CEO Evan Spiegel, 26, whom it introduced as a "once in a generation founder."
Snap is targeting a valuation of between $19.5 billion and $22.3 billion from listing on the New York Stock Exchange in two weeks. It cut its initial target of $20 billion-$25 billion last week following negative investor feedback.
In a room of more than 400 investors on the 36th floor of New York's Mandarin Oriental Hotel, Spiegel brushed aside concerns of slowing user growth and stressed Snap's potential to change "the way people live and communicate," according to sources who asked not to be identified because the meeting was closed to the press.
Many investors remained unconvinced by Snap's claim that it is more valuable than Facebook Inc (FB.O) based on revenue at the time of its IPO in 2012. Still, they acknowledged that Snap has built momentum as this year's biggest technology IPO and the darling of millennials.
"They could have been in their underwear up there and no one would have cared," said one investor who attended the roadshow on Tuesday.
In the Q&A with management that took up the entire session, not one attendee asked about the company's first-of-its kind share structure that offers IPO investors no voting rights. Investors were wary that being too critical might prompt the company to limit their allocation in the offering, an investor said.
Spiegel and co-founder Bobby Murphy will have the right to 10 votes for every share, and existing investors such as venture capital backers will get one vote for each share.
Investors seeking clear answers to concerns around metrics, particularly the company's long-touted new user growth, were disappointed. New user growth slowed in the second half of 2016, and just this week Facebook's WhatsApp introduced a disappearing photo-messaging service similar to Snapchat's. Last year, Facebook introduced disappearing videos to its Instagram platform that resemble Snapchat's.
Spiegel said the company's growth is "lumpy," due to new launches that have varying degrees of success. In a recent update of its IPO registration document, the company also pointed to technical issues facing Android devices that have hindered new user growth outside the United States.
Chief Strategy Officer Imran Khan asked investors to gauge how much users engaged by looking at Snap's cost of revenue. Traditionally, investors focus on metrics such as daily active users or minutes spent on the app.
Snap's cost of revenue is primarily driven by how much the company has to pay to partners such as Alphabet Inc's (GOOGL.O) Google and Amazon.com Inc (AMZN.O) to support data and bandwidth. This is based on how often users engage with the app and the types of features they use.
One investor saw a "huge red flag" when Snap's leaders did not answer the question of where they see the company in five years.
"There was so much hubris there it scared me away... This felt like the late technology bubble roadshows," one of the investors said, referring to the IPO bonanza of the dot-com boom in 2000.
Follow Emirates 24|7 on Google News.