DIFC to add 2m sqft office space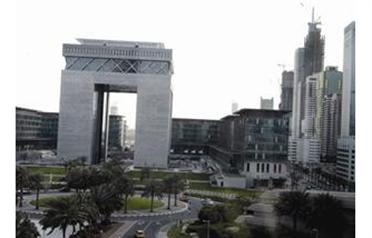 A total area of approximately two million square feet of commercial office space is expected to be delivered by third party developers over the next 18 to 24 months at the Dubai International Financial Centre (DIFC), a statement said.
Demand for space at DIFC continued to grow during the second half of 2010 fuelled by the Centre's attraction among new regional and international clients and the appetite of existing clients for business expansion.
Development of DIFC's physical infrastructure continued steadily last year with 300,950 square feet of commercial office space supplied, bringing the total leasable area, including third party developers, up to 2,074,818 square feet of office space, the statement by DIFC added.
The number of active registered companies operating from DIFC continued to grow throughout the year to reach 792 companies at the end of December 2010, the statement said.
A total of 113 companies were registered in 2010, with 52 per cent of new companies coming from North America and Europe while 45 per cent from Middle East and Asia. A number of major international financial institutions joined DIFC as first time entrants to the region, the statement said.
"We are very proud of the growth and success we have achieved on different levels in 2010. There is no doubt that the road ahead remains challenging. However, we believe that there are still many untapped opportunities that our new strategy will position us to take advantage of. We are committed to growing our existing client partnerships and we look forward to the continued support and guidance of our clients in our journey together to achieving greater success," Abdulla Mohammed Al Awar, CEO of DIFC Authority said.
In spite of the challenging global economic environment of the last two years, DIFC continues to grow as one of world's top international financial centres connecting the regional emerging markets with the rest of the world, the statement said.
As of December 31, 2010, 792 active registered companies have a presence in DIFC (H1 2010: 745 companies), with 313 regulated and 396 non-regulated companies, and 83 retailers (H1 2010: 297 regulated, 374 non-regulated, and 74 retailers), the statement added.
The growth in number of registered companies remained consistent in the last three quarters of the year at around 31 to 32 companies per quarter. On the other hand, the number of registration withdrawals continued to decrease, with Q4 recording the lowest rate in 10 quarters (2 companies), the statement said.
Follow Emirates 24|7 on Google News.