DP World resumes Egypt operations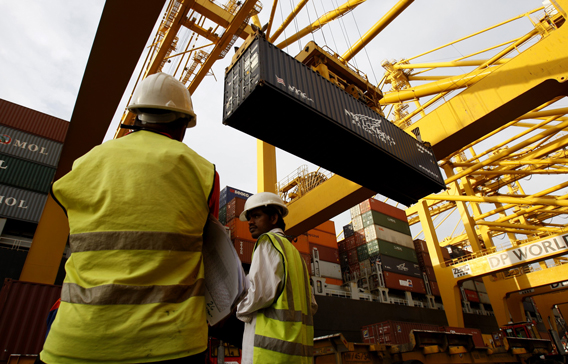 Dubai ports operator DP World has resumed its operations at the port of Ain Sukhna in Egypt, the company said on Thursday, after suspending them earlier in the week amid anti-government protests.
"DP World Sokhna, after a short suspension, has resumed all its operations in the port," the company said in a statement, adding that it "becomes the first Egyptian port to resume full operations during and after these difficult times."
A spokeswoman said on Tuesday that DP World Sokhna "as a precautionary measure has temporarily suspended operations" at the Red Sea port, which it operates.
Ain Sukhna is the closest port to Cairo, which is 120 kilometres (74 miles) away, and is "linked by a modern six-lane highway and extensive rail links," DP World's website says.
Most of the cargo from the east destined for Egypt is imported via the port, it adds.
Cairo and other Egyptian cities have been rocked by 10 days of increasingly bloody protests demanding the departure of Egyptian President Hosni Mubarak, who has ruled the country since 1981.
DP World, one of the largest container-port operators in the world, is part of the Dubai World conglomerate.
Follow Emirates 24|7 on Google News.