Drydocks World subsidiary raises $265m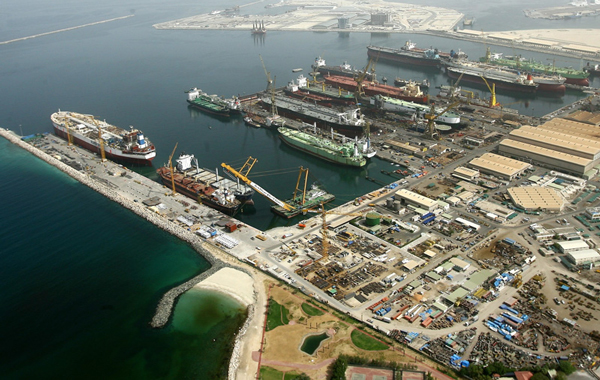 A Dubai-based marine geophysical company, in which Drydocks World Dubai has 9.4% stake, has secured financing to fund its newbuild orders and is on track to become one of the top five players in its field by 2012.
In a statement to the Oslo Bourse, Polarcus Limited said it has successfully completed new financing of $200 million to enable the reacquisition and completion of a 3D seismic vessel POLARCUS ALIMA, scheduled for delivery from the shipyard in Q1 2011. 3D seismic is used in exploring for oil and gas.
The new financing comprised a $65 million equity issue and a $80 million 5-year bond issue, both of which were significantly oversubscribed, and a $55 million loan facility.
It has also signed shipbuilding contracts for two additional high-end 12-14 streamer Ice Class 3D seismic vessels from Ulstein Verft AS of Norway, on "highly favorable terms".
For these vessels, Polarcus said it has successfully secured $65 million through a related equity issue to partly finance the newbuilds, scheduled for delivery in the first half of 2012.
By 2012, Polarcus will have increased its modern fleet to seven from the current three, making it one of world's largest players in 3D seismic along with CGS-Veritas, PGS, WesternGeco and Fugro.
Asked whether Drydocks World will keep its stake in the three-year old firm, Peter Zickerman, Executive VP and Head of Strategic Investments said: "We're in a very good dialogue with them. They are content shareholder. Polarcus is also a good exposure for Dubai."
In Septmeber, Drydocks World–Dubai, the region's largest ship repair, conversion and new building yard, has delivered the third 3D seismic vessel to its Polarcus. Drydocks World is set to deliver two more vessels – Samur and Alima – to Polarcus next month.
Polarcus on Wednesday posted revenues of $56.3 million and EBITDA of $21.2 million, with three vessels in operation as well as positive Net Cash Flow from operating activities.
It said it has a robust backlog growth through the quarter, with six separate Letters of Intent received, including a strategically important 4D seismic acquisition 'monitor' survey and undershoot for Eni, offshore Nigeria.
"We have continued to see robust growth in the fourth quarter, both of the high-end 3D seismic market in general, as well as our own internal development," Rolf Ronningen, CEO of Polarcus, said.
Drydocks World, a unit of Dubai government conglomerate Dubai World, last month signed a $200 million credit facility with banks and will enter negotiations over amending the terms of its core syndicated debt facility.
The facility will be available until April 30 for drawing to provide working capital instruments, such as refund guarantees and performance bonds, to its trading counterparties in relation to new and existing contracts.
But just like in the case of Dubai World, the government of Dubai is unlikely to entertain talk of assets fire sale despite analysts' bleak outlook on Drydocks World.
However, unlike the case of Dubai World, which last year agreed with all its creditors to restructure $25 billion debts, more strings are likely to be attached this time.
"Banks will eventually agree on a debt extension of some sort but not without a form of collateral or security," Ahmad Al Anani, an associate director for the Middle East and North Africa at Exotix, an investment bank specialising in illiquid assets.
"Dubai sees Drydocks as a strategic long-term asset at the core of its vision so a fire sale of Drydocks assets is unlikely," Al Anani said. "I expect the position of the government, as is in the case of Dubai World, would be to delay or avert asset sales where losses would crystallise."
Follow Emirates 24|7 on Google News.