Du profits may double on royalty cut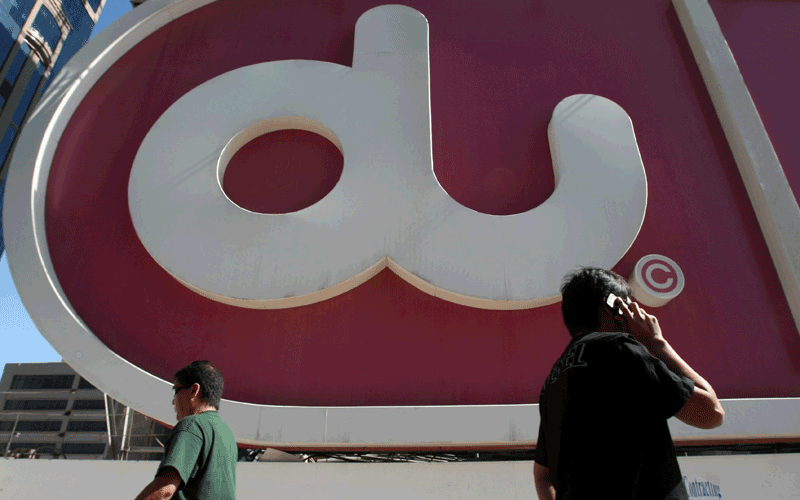 Profits of UAE telecoms company du could double after the federal government slashed its annual royalty fee, analysts said as the shares soared on Tuesday.
The operator, which reports results on March 3, said it would only pay 15 per cent of net profits to the government in 2010.
This is far below the 50 per cent analysts had expected and which is paid by etisalat, fuelling talk that etisalat may see a similar reduction.
Du, which entered market in 2007, has been setting aside funds since 2008 to provision for the royalty fee. It was not required to pay the fee until it became profitable.
"The good news is that they don't have to pay for 2008, 2009 and for 2010 instead of 50, it's 15," said Simon Simonian, Shuaa Capital telecoms analyst. "It's definitely positive and I think it leaves room for upside surprises."
The fee reduction and reversal of provisions for previous years could add as much as Dh600 million ($163.4 million) to du's annual profit, analysts said.
Shuaa Capital now sees annual profit of Dh1.16 billion, compared to Dh527 million before the royalty reduction.
Shares in du soared 3.12 per cent to a 15-month high in Dubai, while etisalat edged up 0.90 per cent on Abu Dhabi bourse amid hopes its royalty fee may be trimmed.
Analysts said the royalty rate was unlikely to stay at 15 per cent in 2011, given etisalat is paying 50 per cent.
Etisalat, the largest Gulf telco by market value, last year requested a reduction in its royalty fee.
"We don't know what royalties du must pay for 2011 and beyond, but this increases the probability that royalty fees could come down for both du and etisalat," said Irfan Ellam, Al Mal Capital telecoms analyst.
Du, formally called Emirates Integrated Telecommunications Co, said it would be informed of its future royalty fees "in due course." Abu Dhabi-based etisalat was not immediately available for comment.
Ellam said the du news will mean savings of Dh550 million in royalty fees from 2008 to 2010, which will likely be added to its fourth-quarter earnings.
Analysts polled before the royalty cut had forecast fourth quarter profit of Dh152.38 million.
Follow Emirates 24|7 on Google News.