Dubai Investments board clears 60% purchase of Al Mal Capital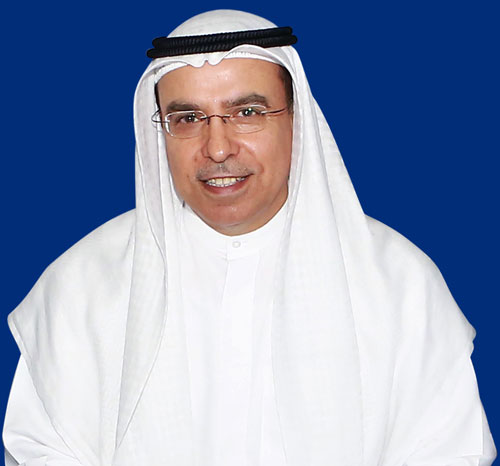 Dubai Investments said on Sunday its board had approved the acquisition of a majority stake in investment firm Al Mal Capital.
DI will purchase 60 percent of the financial firm that manages assets and offers investment banking services. Al Mal shut down its brokerage unit in the fallout of the 2008 financial crisis.
In January, DI said it was close to two acquisitions, worth a combined value of Dh400 million ($109 million). This included a financial and a real estate firm.
The board proposed a higher dividend for 2014 - 12 percent cash and 6 percent bonus shares. This compares with a 7 percent cash dividend and 7 percent bonus shares in the year earlier period.
Dubai Investments also announced net profit of Dh1.341 billion for 2014, a 63 per cent increase compared to Dh822.32 million net profit achieved in 2013.
Net operating profit for 2014 was Dh1.81 billion, an increase of 42% compared to Dh1.27 billion achieved in the previous year. Total assets as on December 31, 2014 surged to Dh14.43 billion as against Dh12.62 billion in 2013.
Total revenue for the year was Dh3.19 billion, as against Dh2.84 billion in 2013. The earning per share (EPS) also surged to Dh0.35, compared to Dh0.22 in 2013.
The net profit in the fourth quarter of 2014 was Dh346.79 million, an increase of 18.8 per cent compared to Dh291.74 million in the fourth quarter of 2013.
Khalid Bin Kalban, Managing Director and CEO of Dubai Investments, said: "2014 was a year of sustained growth at Dubai Investments. During the year, we successfully issued a 5-year Sukuk of $300 million, divested controlling interest in Globalpharma LLC, and divested Phase 8 of the Dubai Investment Park Development Company's warehouse project. These activities have resulted in significant improvement in Group's liquidity position. We are currently evaluating various investment proposals and are in advanced stages of negotiations for couple of investments, which are likely to be finalized in Q1 2015. Our sustained focus on delivering value, coupled with upbeat sentiment across various sectors of the UAE economy, has helped us move aggressively forward. We expect this growth momentum to continue in 2015."
DI also announced the launch of various key projects such as Mirdif Hills, Fujairah Business Centre, and Green Community Phase III during the year.
Kalban added: "As a Group, we have a strong focus on real estate sector and strategically promising businesses across sectors in the existing and new geographical locations across the region. We are also eyeing the acquisition of a financial entity to strengthen our asset mix."
Follow Emirates 24|7 on Google News.