Dubai Rice 2011 trade fair to debut in May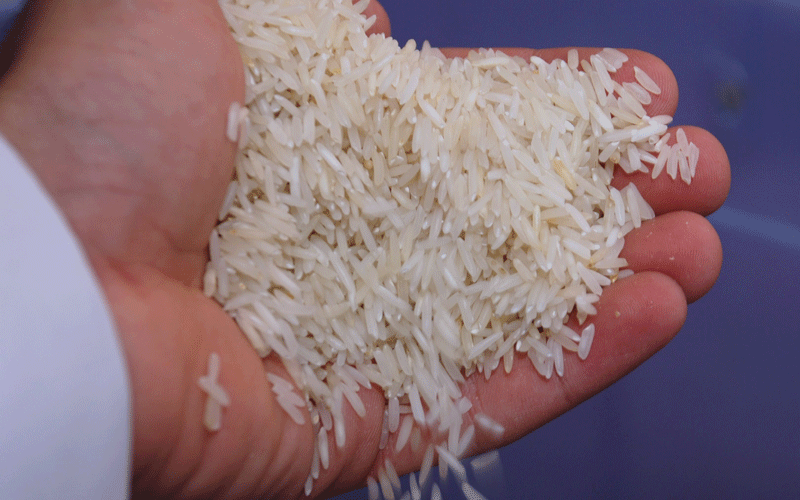 The Middle East rice market is poised to see increased competition after the Indian government decided to remove ban on the export of non-basmati rice.
As the commodity prices have started going up, various rice export promotion bodies, producers and exporters from 69 countries including India, Pakistan, Vietnam, China, Egypt, USA, Guyana, Philippines, Japan, Mayanmar and Thailand that form the mainstay of global rice industry will gather at a business-to-business (B2B) platform in Dubai. This event will also help the trade reestablish relationship with major market players in the global rice trade to avoid the middle men who eat into the margins.
The B2B event will help traders avoid various malpractices in the rice trade and get better deals.
International Rice Research Institute (IRRI), Rice Bowl International, Rice Export Association of Pakistan, Punjab Rice Millers Association and other organisations representing rice mill from the Subcontinent will be active in Rice Dubai 2011 scheduled at the Madinat Jumeirah in the second week of May 2011.
It will also showcase a "Rice Museum" featuring prominent and rare rice varieties from around the world and live cooking by three prominent chefs who will endorse various rice brands. The rice trade which has been distorted by the export ban and other market imperfections will be coming together once again to initiate big deals, said Dony Crysil, Project Manager, Rice Dubai 2011.
While many rice mill owners and exporters come to the UAE and participate in major food exhibitions like Gulf food, Rice Dubai 2011 will be the first specialsied trade fair for the global rice industry. It will be an annual trade event in Dubai, hub of regional rice trade as it is within two to three hours travel time from major rice producing and consuming markets.
Ideal Events Management, organizer of the annual trade fair, expects 10,000 trade visitors for the first edition of Rice Dubai 2011, which will become an annual event. While there are many Internet sites and directories listing rice exporters and millers, the information in some of these sites are either wrong or misguiding and a face to face meeting between buyers and sellers will solve many problems, especially mixing substandard products in premium rice.
The Rice International Conference and Exhibition will showcase major rice varieties and dealers from around the world and help promote rice and related products. The first international rice exhibition will attract major rice producers, rice mills, global and regional companies who seek to expand their client base and venture into emerging markets, said the organizers.
Dubai accounts for 90 per cent of the rice re-export to the GCC and Middle East region. Major rice producers have the opportunity to use Dubai's competitive advantages, its strategic locations, shipping infrastructure, storage facilities and financing opportunities to expand their operation to the Middle East North Africa market. Three of the world's most populous nations - China, India and Indonesia with population of 2.9 billion people, consume half of the world's population.
The world rice trade is about 25 million tonnes per year, and more than 90 per cent is grown and consumed in Asia.
"We are offering exporters and bulk buyers to meet under one roof and get better deals. The end-users will also get better deals," the organisers said.
The event will attract wholesalers, traders and re exporters, distributors, brokers, commission agents, government export-import organisations, government purchase departments, hospitals, hotel chains, restaurants, resorts, public kitchens, supermarket chains, department stores, groceries and bakeries, charity organisations, international bodies, rice promotion bodies, shipping and aviation catering representatives, labour camps, agricultural scientiss and rice market consultants.
Follow Emirates 24|7 on Google News.