Emaar Q4 profit jumps 161% to Dh716m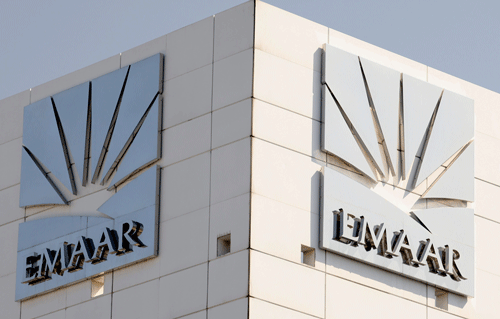 Emaar Properties on Tuesday said its net profit for 2011 dropped 27 per cent to Dh1.794 billion as compared to Dh2.448 billion for the previous year on lower revenues.
However, there was no announcement of dividend by the property major in the annual press statement.
The fourth-quarter profit jumped 161 per cent to Dh716 million as against Dh274 million for the same quarter in 2010 as provisions and impairments dropped substantially.
The quarterly results beat most of the estimates. Kuwait-based Global Investment House and Bloomberg had estimated net income of Dh495 million and Dh460 million, respectively, for the quarter.
Its full-year revenues plunged 33 per cent to Dh8.112 billion from Dh12.15 billion in 2010 while Q4 2011 revenues also dropped 42 per cent to Dh2.239bn as compared to Dh3.83bn in the fourth quarter of 2010, the Dubai-based property developer said in a statement to Emirates 24l7.
Its net operating profit totalled Dh2.058 billion for the 12 months ended on December 31, 2011.
The developer's income statement showed that its impairments and provisions in 2011 halved to Dh264 million as against Dh533 million for the previous year. While impairments and provisions in the fourth-quarter of 2011 dropped to Dh92 million from Dh417m in Q4 2010, a fall of 78 per cent.
Emaar's hospitality and leisure business, featuring a portfolio of prime hotel developments in Dubai and an assortment of leisure facilities, contributed Dh1.22 billion to the company's annual revenues in 2011, representing 15 per cent of the total and 22 per cent higher than the 2010 revenue of Dh1 billion. Further strengthening its hospitality business internationally, Emaar also opened its first overseas Armani Hotel, the Armani Hotel Milano in Italy, last year.
In total, the company's shopping malls, retail, hospitality and leisure business segments accounted for 41 per cent of total annual revenues, compared with their combined contribution of about 24 per cent to the revenues in 2010.
The Dubai Mall, the flagship development of Emaar, contributed Dh2.14 billion to annual revenues, representing 26 per cent of the total.
The global building database firm Emporis last week ranked Dubai Mall as the ninth largest shopping mall in the world with gross leaseable area of 3,769,995 square feet. New South China Mall Dongguan, China is said to be the world's largest with 6,459,993 square feet of gross leaseable area, Chicago Tribune said quoting Emporis.
The mall, which will be expanded by adding over one million square feet to the existing 12 million square feet of retail space, attracted 54 million visitors last year.
International operations
The property major also recorded strong growth in its international revenue stream following the successful handover of homes and offices in markets including Turkey, Pakistan, Syria, Egypt and Saudi Arabia.
The contribution of international operations to the company's 2011 annual revenue almost doubled to Dh1.81 billion, compared with Dh973 million in 2010. This represents 22 per cent of the company's total revenues, compared with an eight per cent contribution by international operations in 2010.
In total, during 2011, Emaar handed over 350 residential and over 800,000 square feet of commercial space in Dubai and 604 units in other global markets, highlighting the company's continued focus on developing premium real estate assets. Emaar has handed over more than 33,500 residential units since 2001.
Mohamed Alabbar, Chairman of Emaar Properties, said: "Our strategy for 2012 is to further increase the share of revenues from global operations and enhance the proportion of profit from recurring revenue streams, including shopping malls & retail and hospitality & leisure. We will draw on our project execution capabilities and continue to focus on creating long-term value for our stakeholders.
"Furthermore, the launch of Dawahi Development is a demonstration of our renewed growth strategy, where we are looking at developing value housing projects to address the demand for mid-price point housing in emerging markets, while also creating new jobs for the region's youth."
Emaar last year raised $500 million (Dh1.83 billion) through sukuk, which is currently trading above par, the property developer said.
Follow Emirates 24|7 on Google News.