Emaar reports 30% rise in net operating profit for 2014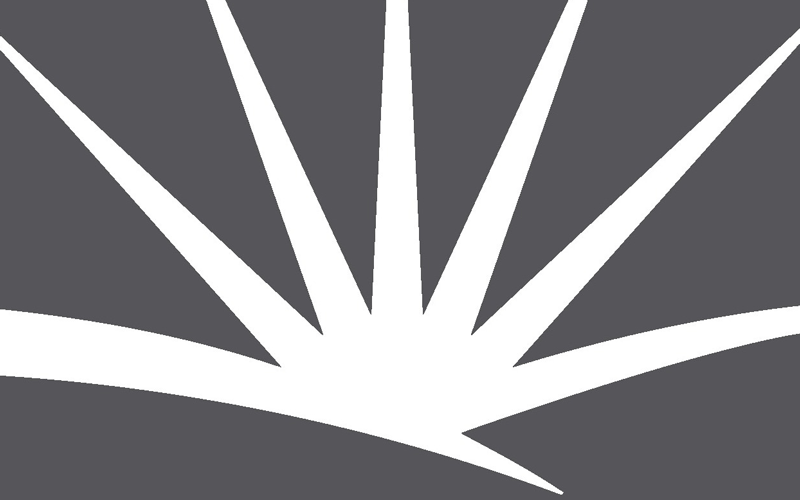 Property developer Emaar Properties PJSC on Sunday announced a record Dh3.350 billion ($912 million) net operating profit for full-year 2014, 30 per cent higher than FY 2013 net operating profit of Dh2.568 billion ($ 699 million).

Underlining the robust performance of its real estate business as well as the strong recurring revenues from its shopping malls, retail and hospitality businesses, Emaar achieved FY 2014 revenues of Dh 9.893 billion ($2.693 billion).

In a press release, Emaar said its shopping malls, retail and hospitality businesses contributed over 54 per cent of the total revenue. At Dh5.367 billion ($1.461 billion), it is 12 per cent higher than the Dh 4.8 billion ($1.307 billion) generated in the previous year.

The company's international operations also recorded robust growth with FY 2014 revenue at Dh 1.899 billion ($ 517 million), totaling 19 per cent of the total revenue. This marks a growth of 63 per cent compared to Dh1.167 billion ($318 million) in FY 2013.

Emaar 's fourth-quarter (October to December) 2014 revenue is Dh2.854 billion ($ 777 million), 44 per cent higher than the third-quarter (July to September) 2014 revenue of Dh1.976 billion ($538 million). Net operating profit for Q4 2014 is Dh861 million ($234 million), 14 per cent higher than the previous quarter at Dh758 million ($206 million).

Emaar also made history in 2014, distributing a total dividend of Dh17.12 billion ($4.66 billion), which was 250 per cent of the par value of shares, following the record-breaking IPO and successful listing of its shopping malls & retail business, Emaar Malls on the Dubai Financial Market ( DFM ).

Mohamed Alabbar, Chairman of Emaar Properties , said: "2014 was a robust year for Emaar as we recorded positive growth across each of our three core businesses - property, shopping malls and hospitality - as well as in our international markets. We created long-term value for our stakeholders through our record results, buoyed by the upbeat performance of Dubai's growing economy.

"Our focus for the future is to develop smart communities that support the Dubai Plan 2021 announced by His Highness Sheikh Mohammed bin Rashid Al Maktoum, Vice-President and Prime Minister of the UAE and Ruler of Dubai, to establish Dubai as a pivotal hub in the global economy."

Alabbar said that Dubai is now firmly positioned as the centre of international trade flow and a global hub for business, leisure, retail, hospitality and fashion. "With Dubai International clinching the honour as the world's busiest airport for international passengers welcoming 70.4 million people and The Dubai Mall continuing to be the world's most-visited retail destination recording around 80 million visitors in 2014, the city's positive growth will continue to energise our operations across all business sectors in the coming years."

He added, "Emaar 's 2015 strategy for sustained value creation is to focus on world-class project delivery in Dubai and our international markets through professional project management supported by the highest standards in customer service. We are committed to strengthening the economic impact of our projects led by innovative approaches that will build Dubai's competitiveness as the world's leading investment and lifestyle destination."

Robust property sales

The property business of Emaar recorded total revenues of Dh4.526 billion ($1.232 billion) in 2014. As of December 2014, Emaar handed over 38,600 residential units including over 22,000 apartments and over 16,600 villas in Dubai and other international markets. In Dubai alone, the company continues to dominate the property landscape having handed over 33,000 residential units to date, including over 20,500 apartments and around 12,500 villas. Emaar also handed over 2.5 million sq. ft. of commercial real estate across its global markets including more than 1.8 million sq. ft. in Dubai.

Underlining the strong partnerships it fosters to support Dubai's growth, Emaar launched the waterfront Dubai Creek Residences in Dubai Creek Harbour at The Lagoons, developed jointly with Dubai Holding, and Mulberry Park Heights in Dubai Hills Estate, a joint venture with Meraas Holding.

In 2014, Emaar marked several milestone property launches including Boulevard Crescent, Boulevard Point, Vida Residence Downtown Dubai, Opera Grand in The Opera District, Boulevard Heights - all in Downtown Dubai; Aseel, La Avenida 2, Lila, Rasha, Yasmin and Samara in Arabian Ranches.

In international markets, Emaar handed over residences in key markets including Egypt, Saudi Arabia, Turkey, Lebanon and Pakistan, among others. New overseas project launches included The Address Residence Istanbul by Emaar Turkey; Emaar Square, a dedicated commercial precinct in Jeddah Gate, Kingdom of Saudi Arabia; and other residential developments with the Company's master-planned communities in various markets.

The total sales value achieved in Dubai during FY 2014 was over Dh11.5 billion ($3.13 billion).

Recurring revenues

With a portfolio of 12 hotels and resorts consisting of over 1,900 rooms, Emaar 's hospitality and leisure business recorded FY 2014 revenue of Dh1.681 billion ($458 million), 17 per cent of the total revenue and 11 per cent higher than FY 2013 hospitality revenue of Dh1.515 billion ($412 million).

Emaar Hospitality Group further defined its credentials as Dubai's leading hotel operator with three market leading hotel brands - The Address Hotels + Resorts, Vida Hotels and Resorts and the recently launched Rove Hotels (developed jointly in partnership with Meraas Holding), a contemporary mid-market lifestyle hotel brand intended to provide value hospitality experience to the global traveler.

The flagship Address Hotels + Resorts, voted 'Best Hotel Chain in the Middle East,' at the Global Traveler Awards 2014, recorded an average occupancy of 85 per cent during 2014, higher than industry-average. It also strengthened its international footprint with its first full-fledged hotel and serviced residence project in Turkey - The Address Istanbul in the heart of Emaar Square, a mixed-use project by Emaar .

While Vida Hotels and Resorts has unveiled its second property, Manzil Downtown Dubai, Rove Hotels plans to roll out 10 properties across central locations in Dubai and the region by 2020.

Strong fundamentals

With over 238 million sq metres of land bank in Dubai and international markets, Emaar has strong financial fundamentals. Emaar has total assets of over Dh74 billion ($20 billion), over 690,000 sq m of recurring revenue generating assets and 12 hotels with over 1,900 rooms.

Emaar has also added to the civic pride of Dubai clinching two Guinness World Records in 2014 for At The Top, Burj Khalifa SKY as the world's highest observation deck, and for the 'Largest LED Illuminated Facade' on Burj Khalifa, which marked the spectacular New Year's Eve celebrations attended by millions and reaching over 2.5 billion people through live TV feeds.




Follow Emirates 24|7 on Google News.