Emirates announces second daily service to Athens from March 1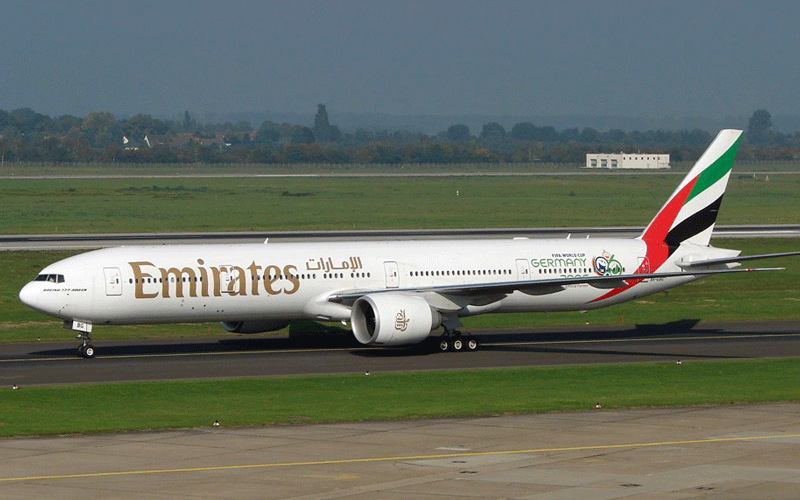 Emirates Airlines on Tuesday unveiled plans to boost its capacity to Athens with the addition of a second daily flight to the Greek capital from March 1, taking the total weekly Emirates flights serving Athens to 14. The flight will be linked to the existing Dubai-Larnaca route, allowing travellers to book tickets between the Cypriot city and Athens.

The Dubai-Larnaca-Athens service will be operated by Boeing 777-300ER aircraft in a three-class configuration, with eight Private Suites in First Class, 42 lie flat seats in Business Class, and 310 spacious seats in Economy Class.

"Emirates started serving Athens in June 1996. Since then we have carried over 2.2 million passengers on the route. Greece is a popular destination for travellers from the UAE, Australia, China and South Africa. The expanded schedule will also enable more seamless connections for business and leisure passengers travelling from Athens to key destinations like Dubai, Manila, Johannesburg, Dhaka, Melbourne, and Hong Kong," said Thierry Aucoc, Senior Vice President, Commercial Operations, Europe and Russia.

"By linking the new service to our existing Dubai-Larnaca flight, Emirates becomes the only airline to operate a wide-body aircraft on the popular Larnaca-Athens route," added Aucoc.

Starting March 1, EK 107 will depart Dubai at 07.50am, arriving in Larnaca at 10.20am. It will then depart Larnaca at 11.50am, arriving in Athens at 13.35am. The return flight, EK 108, will leave Athens at 4.15pm, arriving in Larnaca at 6pm. It will then depart Larnaca at 7.30pm, and land in Dubai at 1.25pm the next day.

With an additional daily cargo capacity of nearly 20 tonnes in each direction, Emirates SkyCargo will connect customers in Greece with cities around the globe. Top exports include ship spares, fish, fur and leather goods, as well as pharmaceutical products. Based on a study conducted by Frontier Economics, Emirates' current operations in Athens have an economic impact of 79 million Euro on Greece's GDP and support over 1,600 jobs in the country.

Services to Zambia and Zimbabwe upgraded

Emirates Airline is set to enhance its on-board experience and increase capacity on its Zambia and Zimbabwe route with the deployment of a larger Boeing 777-300ER aircraft from February 1, 2016.

The Boeing 777-300ER will replace the current Airbus A340-300 and offer an additional 97 Economy Class seats per flight. The aircraft will have eight private suites in First Class, 42 lie-flat seats in Business Class and 310 spacious seats in Economy Class.

"As Emirates, we are constantly seeking ways to enhance our services, and the upgrades to the Boeing 777-300ER on the Lusaka-Harare route is part of our commitment to offer Zambian and Zimbabwean travellers even more comfort and entertainment on our daily service," said Orhan Abbas, Emirates Senior Vice President, Commercial Operations, Latin America, Central and Southern Africa.

"In addition to the enhanced on-board product, we are also able to offer more seats, ensuring capacity to meet growing demand on the route, not just outbound from Zimbabwe and Zambia, but also inbound from the United States, UK and Australia, as we continue to build and strengthen trade and tourism links between Zimbabwe and Zambia with markets in the rest of Emirates' extensive global network, through seamless and convenient connections via our Dubai hub," he added.

Popular destinations for both Zambian and Zimbabwean travellers include Dubai, London, Beijing, New York, Hong Kong, Manchester and Delhi, amongst others.







Follow Emirates 24|7 on Google News.