Emirates announces two new A380 destinations in Europe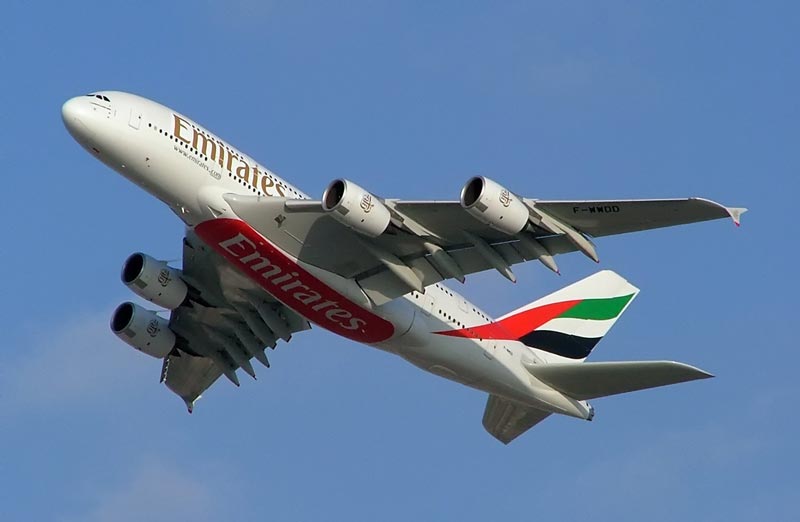 Emirates announced on Wednesday the launch of A380 services to two European destinations: Dusseldorf and Madrid, becoming the first airline to operate a scheduled A380 service.

The addition of Dusseldorf and Madrid to the list brings the total number of European gateways served by Emirates' A380, the world's largest passenger aircraft, to 13. Emirates currently has 57 A380s in its fleet, flying to 36 destinations.

"As the world's largest operator of the A380, Emirates is proud to further expand the number of destinations served by this incredible aircraft. It offers passengers in all three classes a superior travel experience," said Hubert Frach, Emirates' Divisional Senior Vice President Commercial Operations - West. "By introducing new A380 services out of Dusseldorf and Madrid, our customers can enjoy seamless connectivity on the most talked about aircraft, to popular destinations in Asia, Africa, Indian Ocean, Australia and the Middle East, via our Dubai hub."

As of July 1, EK055 will be operated by an A380, leaving Dubai at 0830hrs and landing in Dusseldorf at 1325hrs the same day, while EK056 will depart Dusseldorf at 1525hrs and arrive at Dubai International Airport at 2355hrs the same day.

As of August 1, EK142 will be operated by an A380, leaving Madrid at 1530hrs and landing in Dubai at 0045hrs the following day. The return flight EK141 departs Dubai at 0740hrs and arrives in Madrid at 1340hrs the same day.

Freighter service to Burkina Faso

Emirates SkyCargo, the freight division of Emirates, has bolstered its operations on its African trade route network with the introduction of a weekly freighter service to Ouagadougou in Burkina Faso.

Ouagadougou is the 27th African destination to join the Emirates SkyCargo network.

"The addition of a dedicated freighter service is a major milestone in Emirates SkyCargo's growth in Africa," said Nabil Sultan, Emirates Divisional Senior Vice President, Cargo.

Emirates SkyCargo will use a Boeing 777 freighter aircraft on the Dubai-Ouagadougou-Dakar-Frankfurt-Dubai route, which is capable of carrying over 100 tonnesof cargo each direction. The
Emirates SkyCargo anticipates transporting goods into Burkina Faso such as pharmaceuticals and electronics from cities as far as Mumbai and Guangzhou, and bringing local products and commodities such as mangoes and fresh beans from Burkina Faso to cities like Frankfurt and Dubai.

"We offer thousands of tonnes of capacity each week on our routes into Africa and the new scheduled freight service to Ouagadougou will take Emirates SkyCargo's import capacity to Africa to 3,700 tonnes per week," added Nabil Sultan.

EK 9708 departs Dubai every Tuesday at 0900hrs, arriving in Ouagadougou at 1340hrs. The service leaves Ouagadougou at 1510hrs, arriving in Dakar at 1755hrs. It leaves Dakar at 2230 arriving in Frankfurt at 0540hrs on Wednesday and reaches Dubai at 0405hrs the next morning.



Follow Emirates 24|7 on Google News.