Emirates debates airfare cut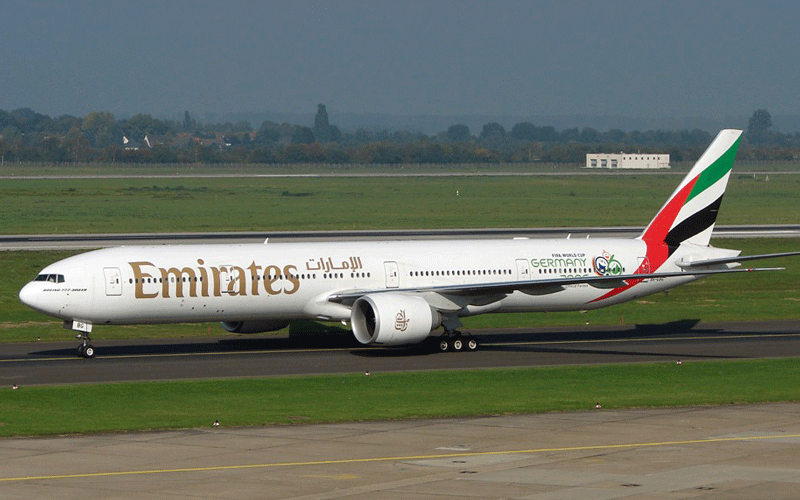 Dubai's flagship arline, Emirates, is studying whether to cut the fuel surcharge it passes on to customers to reflect recent drops in oil prices, its president said in The National, an Abu Dhabi-based newspaper.
Tim Clark also said the falling prices -- oil is now about 60 per cent cheaper than it was at its June peak -- would be 'a huge boost' to the airline's 2014 earnings. That should offset disruption from runway work at its home airport and a decline in business with Russia, he said.

Emirates has been studying the impact of lower oil prices since November and is likely to introduce new prices in April. The new prices will take into account the Emirates fuel surcharge and other factors.

"The oil price fall has given us the opportunity to review our whole pricing structure," Tim Clark said at the World Economic Forum in Davos, according to comments in The National.
Emirates is the second of the three major Gulf-based airlines to announce possible price cuts. Earlier this month, the chief executive of Qatar Airways said it would reduce its fuel surcharge, without saying when or by how much.

While considering what benefit it can pass on to consumers, Emirates will maintain the margins needed for investment in expansion and to meet profit levels, the National quoted Clark as saying.

The Dubai-based carrier reported a profit of Dh1.9 billion ($517.3 million) in the six months to September 30, with fuel accounting for 38 per cent of Emirates' operating costs in the period.

The 11.8 per cent rise came despite an expected loss of around Dh1 billion of revenue caused by disruption during the upgrading and refurbishing of the two runways at Dubai International Airport between May and July.

Declining traffic on its Russian services could also affect full-year earnings, with the airline reducing capacity to Moscow and St. Petersburg, Clark was quoted as saying.
The rouble has almost halved against the dollar since July as oil prices fell and the West imposed sanctions on Russia over its role in Violence in Ukraine.

Travel to Dubai by Russian tourists has dropped steeply, with one tour operator in the emirate recording an 80 per cent fall in numbers.

The carrier had nothing to add to Clark's comments, Emirates said in an emailed statement to Reuters.



Follow Emirates 24|7 on Google News.