Emirates' special fare for India during festivals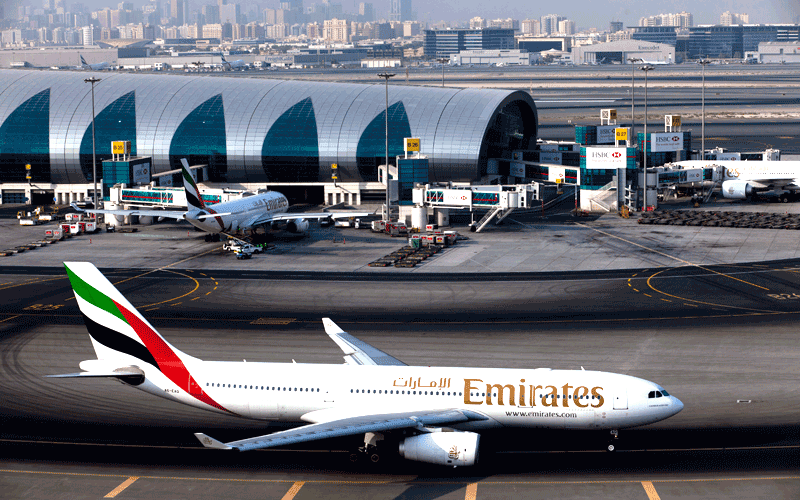 Dubai-based Emirates airline, the largest in the Middle East, has introduced special fares to India for travelers going for celebrating Eid, Diwali and Navratari festivals with their families and friends.
The carrier introduced its special fares – matching those of budget carriers – to nine Indian cities including Chennai, Ahmedabad, Mumbai, Thiruvananthapuram, Kozhikode, Kochi, Bengaluru, Kolkata and Delhi.
The passengers flying Economy Class should book their tickets by October 31st and can travel till November 7th. For Business Class, travellers must book and travel by December 14th, 2012.
Eid is likely to fall on October 27 in India while Dewali will be celebrated on November 13, 2012.
The carrier intends to tap the UAE's largest expatriate community amidst cut-throat competition on these routes. Currently more than a dozen flights have direct flights from Dubai to India including Air India, Jet Airways, Indigo, Emirates, Etihad, Air Arabia, flydubai and RAK Airways. There are a number of direct flights by foreign carriers from Dubai to India making stopovers during their journey from Dubai to Far Eastern countries.
Below are Emirates' special fares to India:
| Destination | Economy Class | Business Class |
| --- | --- | --- |
| Chennai | AED 1,380 | AED 4,030 |
| Ahmedabad | AED 1,460 | AED 4,140 |
| Mumbai | AED 1,470 | AED 4,150 |
| Thiruvananthapuram | AED 1,500 | AED 4,250 |
| Kozhikode | AED 1,520 | AED 4,100 |
| Kochi | AED 1,560 | AED 4,210 |
| Bengaluru | AED 1,590 | AED 4,280 |
| Kolkata | AED 1,610 | AED 4,600 |
| Delhi | AED 1,760 | AED 4,350 |
Emirates increases Hajj flights
Emirates is easing travel for pilgrims heading to and from Saudi Arabia for Hajj by operating extra flights.
More than 70 extra services will be laid on to assist pilgrims during the period.
An extra 27 flights are running between Dubai and Jeddah from now until the 22nd October. An additional 33 flights will operate Jeddah-Dubai between 29th October and 11th November. An extra seven flights will go into Al Medinah al Munawarah from 13-19th October and an extra five flights will depart Medinah between 4-8th November. Dedicated check-in counters have been set up within Emirates' exclusive Terminal 3.
"Emirates aims to provide all its customers with the very best service and convenience, particularly so at this significant time of year, when many Muslims want to make this important journey," said Sheikh Majid Al Mualla, Emirates' Senior Vice President, Commercial Operations, Gulf, Middle East & Iran.
Emirates offers competitive fares across all classes of travel and is known for its superb on-board service and an award winning in-flight entertainment system called ice. The airline also offers a generous baggage allowance of 30 kilogrammes in Economy Class, 40 kilogrammes in Business Class and 50 kilogrammes in First Class.
Increased flights to Philippines, Indonesia and Malaysia
Emirates is increasing its services to three of its destinations in South East Asia, the Philippines, Indonesia and Malaysia
From 3rd December 2012, there will be an increase in the number of flights on the Dubai to Kuala Lumpur route from three daily to 25 a week, increasing to 26 a week from 6th February 2013.
Starting 1st January 2013, Emirates will introduce a third daily, non-stop flight to Manila, with a third daily, non-stop service beginning on 1st March 2013 to Jakarta.
"Due to the strong demand we are experiencing, Emirates has added much-needed seat capacity on its flights to Jakarta, Kuala Lumpur and Manila. The extra daily flights will increase capacity on the Jakarta and Manila routes by 50% and I would like to thank the relevant authorities in the Philippines, Malaysia and Indonesia for their support," said Salem Obaidalla, Emirates' Senior Vice President, Commercial Operations Far East & Australia.
"The new services offer our passengers with more options of their preferred departure time when travelling to Dubai, or travelling onwards throughout our ever-expanding global network. The extra capacity will also stimulate further tourism and trade between Malaysia, Indonesia, Philippines, UAE and beyond," added Obaidalla.
"Emirates began services to the Philippines in 1990, Indonesia in 1992 and Kuala Lumpur in 1996, and since then we have continued to focus on our commitment to these markets and also ensuring that we offer our passengers the best on-board product, including our award-winning 'ice', offering 1,400 channels of on-demand entertainment - the largest selection of programming in the sky," Obaidalla concluded.
Manila
The third daily service will be operated by one of Emirates' Boeing 777-300ER aircraft, in the same two-class configuration, 42 Business Class lie-flat seats and 386 Economy Class seats, as the current double-daily service. The new service EK336 departs Dubai at 1830hrs (local time) arriving in Manila at 0630 the following day. The return flight, EK337, departs Manila at 0845hrs arriving in Dubai at 1345hrs, in time to connect to the afternoon departures to Europe.
Jakarta
From 1st March, the new service EK368 will depart Dubai at 1905hrs (local time) arriving in Jakarta at 0615hrs the following day. The return flight leaves Jakarta as EK369 at 0745hrs arriving in Dubai at 1310hrs. As with the two current flights, the new service will be operated by a Boeing 777-300ER aircraft, in a two-class configuration.
Kuala Lumpur
Emirates will introduce an extra four flights a week to Kuala Lumpur from Dubai from 3rd December on a Monday, Tuesday, Thursday and Friday with the flight on a Wednesday beginning on 6th February 2013. The new service EK344, operated by an Airbus A330-200, will depart Dubai at 2145hrs (local time) and arriving in Kuala Lumpur at 0850 the following day. The return flight, EK345 departs Kuala Lumpur at 1100hrs arriving in Dubai at 1430hrs. The new service will add an extra 2,370 seats per week between Dubai and Kuala Lumpur.
Cargo will also receive an impetus, with an extra 161 tonnes of capacity introduced per week, per direction on the Jakarta and Manila routes and an extra 85 tonnes per week, per direction on the Kuala Lumpur service.
Follow Emirates 24|7 on Google News.