Enoc in talks for $1.5bn long-term loan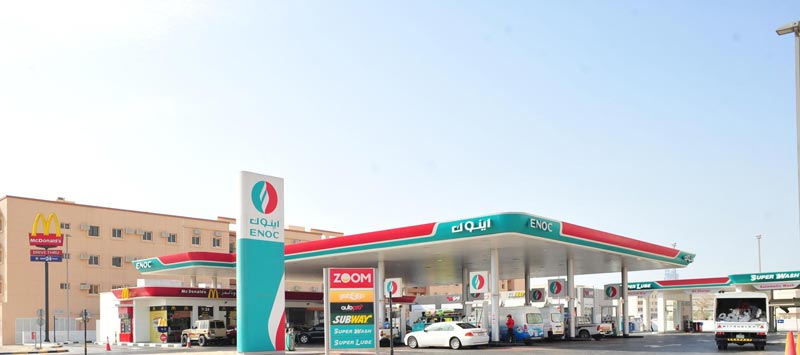 Dubai's Emirates National Oil Company (Enoc) is seeking to arrange a $1.5 billion long-term loan, the company said on Monday, the latest firm from the Gulf emirate looking to take advantage of low lending rates.

Three sources with direct knowledge of the deal said earlier that Enoc was in talks with domestic and international lenders to raise a syndicated loan.

"Enoc intends to arrange a $1.5 billion long-term funding facility for general corporate purposes," an Enoc spokeswoman said in a statement. "No investment decisions have been finalised for any specific projects. When we have finalised the funding we will issue a statement accordingly."

Enoc joins a host of Dubai state-owned entities which have tapped the loan market in recent months, taking advantage of low borrowing rates as the emirate's economy has been growing again and cash-rich local banks have been competing for deals.

Emaar Properties said last week it had refinanced a $500 million loan at a vastly-reduced interest rate. Tecom Investments and Dubai Aluminium are in the process of securing or have signed loan deals recently.

Like Dubai Aluminium, Enoc's loan is a rare foray into the funding markets. The last time Enoc did this was in 2008 when it signed a $500 million loan, according to Thomson Reuters data.

Enoc intends to complete the deal by March and is close to finalising banks that will arrange the loan, two Dubai-based sources said.

At least seven banks including Abu Dhabi Islamic Bank , Dubai Islamic Bank, Emirates NBD, Mashreq and Standard Chartered will participate, they said, asking not to be named because the information is not public.

The loan will have a lifespan of between eight and nine years, the two Dubai-based sources said, with one adding that it will have an amortising structure - meaning the borrower repays parts of the loan throughout the duration.



Follow Emirates 24|7 on Google News.