Etihad Airways delivers strong growth in 2015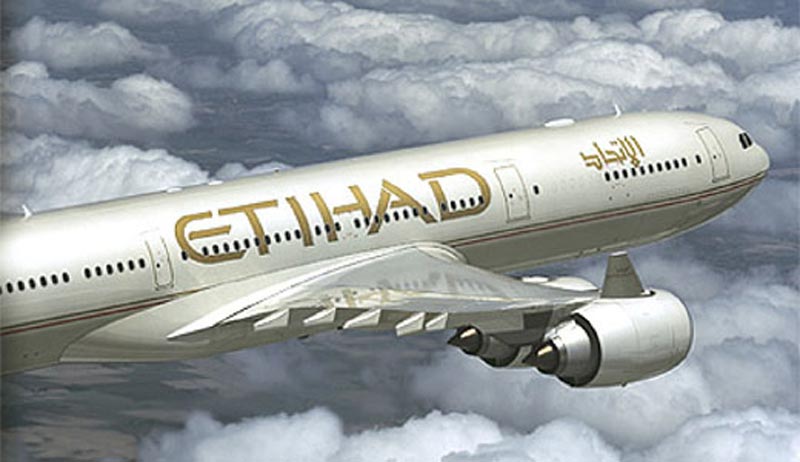 Etihad Airways delivered solid operational performance in 2015 by achieving continued growth in passenger and cargo volumes.

The airline carried 17.4 million passengers last year, an increase of 17 percent over 2014 levels, and operated 97,400 flights which covered 467 million km. The growth in passenger demand continued to surpass the airline's capacity increase, underscoring the strength of its long-term growth strategy.

In total, Etihad Airways carried more than 75 per cent of the total passengers who travelled to and from Abu Dhabi International Airport in 2015. With the addition of the airline's equity partners that operate flights into the UAE capital, the combined total rises to 84 per cent of passenger traffic at Abu Dhabi International Airport.

James Hogan, Etihad Airways' President and Chief Executive Officer, said, "In 2015, we were able to bring new competitive choice to millions of travellers, through our award-winning services and through the growing networks of our equity partners. No airline group is doing more to stimulate new competition in the aviation industry."

Etihad Airways introduced six additional destinations to its global route network in 2015, with new flights to Kolkata, Madrid, Edinburgh, Entebbe, Hong Kong, and Dar es Salaam, and a new direct service to Brisbane.

It also increased frequencies on 16 existing routes across the world in 2015. These were Bangkok, Chennai, Dammam, Delhi, Hong Kong, Hyderabad, Istanbul, Jeddah, Kochi, Kozhikode, Melbourne, Mumbai, Muscat, Seychelles, Tehran and Thiruvananthapuram.

Complementing its organic growth, the airline also expanded its codeshare and equity partnerships last year. These partnerships delivered more than five million passengers onto Etihad Airways' flights, an increase of 43 per cent over the 3.5 million passengers in 2014.

Etihad Airways' fleet consisted of 121 aircraft at the end of 2015 (+9 per cent year-on-year), with an average age of 5.8 years – one of the youngest and most environmentally-friendly in the industry. The airline took delivery of 11 Airbus (four A380s, six A321s and one A320) and four Boeing 787-9 Dreamliner aircraft in 2015, while further leased capacity was also added.

To support the next phase of its global network expansion, Etihad Airways will receive 10 aircraft deliveries this year, including five Boeing 787-9s, three A380s and two Boeing 777-200 Freighters.

Hogan said, "We enter 2016 with confidence as a stronger, more dynamic airline that will continue to support the evolution of Abu Dhabi as a global aviation hub.

"We continue to face challenges, not least the protectionism of the major American and European legacy carriers. We will continue to fight to bring new competitive choice to travellers around the world."




Follow Emirates 24|7 on Google News.